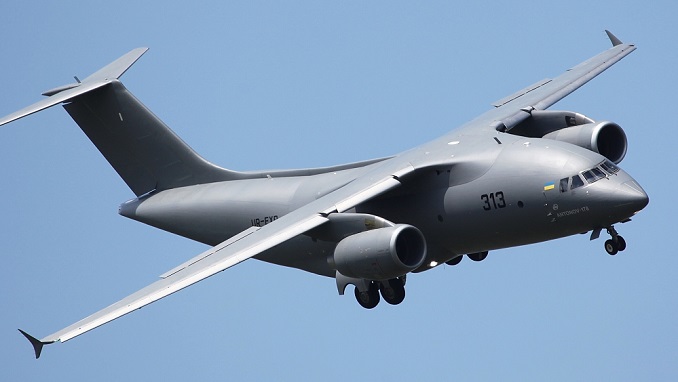 Russia has been removed from the list of producers of components for Ukraine's An-178 transport aircraft, the country's President Petro Poroshenko has said, according to the Kyiv Post.
"The Ukrainian beauty, An-178, has recently made a demo flight in the suburb of London at the international air show Farnborough Airshow," Poroshenko wrote on his Facebook page on Wednesday.
The An-178 transport aircraft had been developed by engineers of Ukraine's State Enterprise Antonov, a world leader in manufacturing transport aircraft.
"And, most importantly, 78 percent of the components for the aircraft are manufactured in Ukraine, and Russia has been excluded from the list of the countries that produce the rest of the parts for our An-178," Poroshenko added.
The An-178 is a short-range medium-airlift military transport aircraft based on the Antonov An-158 (An-148-200). The aircraft is proposed to replace outdated predecessors like the Antonov An-12, An-26, and An-32.
The An-178 is a potential competitor for the Alenia C-27J Spartan from Italy, EADS CASA C-295 from Spain, Lockheed Martin C-130J from the United States, Embraer KC-390 from Brazil and the Ilyushin Il-214 from Russia. Antonov plans to build more than 200 of the aircraft. In 2015, the company signed a memorandum to deliver 30 An-178s to the Royal Saudi Air Force.