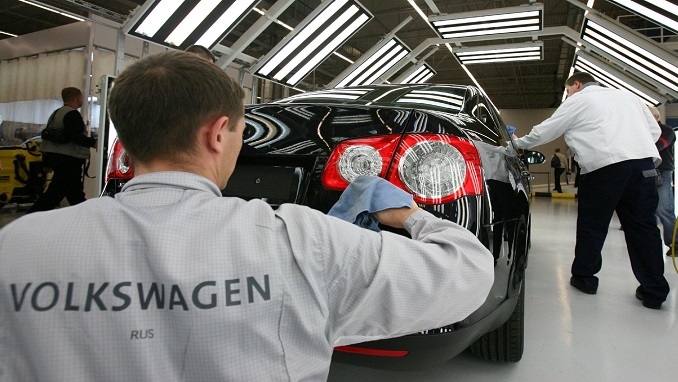 German auto giant Volkswagen has announced it is recalling more than 3,000 Tiguan, Polo Sedan and Skoda Rapid cars in the Russian market due to possible engine cooling problems, RIA news agency reported.
According to Russia's Federal Agency on Technical Regulating and Metrology (Rosstandart), "activities for the voluntary recall of 3148 vehicles of the Volkswagen Tiguan, Polo Sedan and Skoda Rapid brands were presented by Volkswagen Group Rus LLC, the official representative of the Volkswagen and Skoda manufacturers in the Russian market," the message says.
The recalled cars were sold in 2018, the company said.
"The reason for the recall of vehicles is the identified malfunction of the refueling installation, which resulted in the refilling of the coolant with an inappropriate concentration. In rare cases, this can lead to the freezing of the coolant at a negative temperature in winter," adds the agency.
On the recalled cars, the coolant will be checked and, if necessary, replaced free of charge.
The latest move follows last week's recall of 178 new Volkswagen Touareg crossovers due to problems with the seat belts. According to Russian media, the central locking seat belts for the rear passengers in the affected vehicles do not conform to requirements and can cause injury in the event of road accidents.
The owners of problematic cars will receive written notification or alert on the phone so they brought the defective "Tuaregs" for checking and subsequent replacement of components. Troubleshooting will be performed at the expense of the automaker, the reports said.