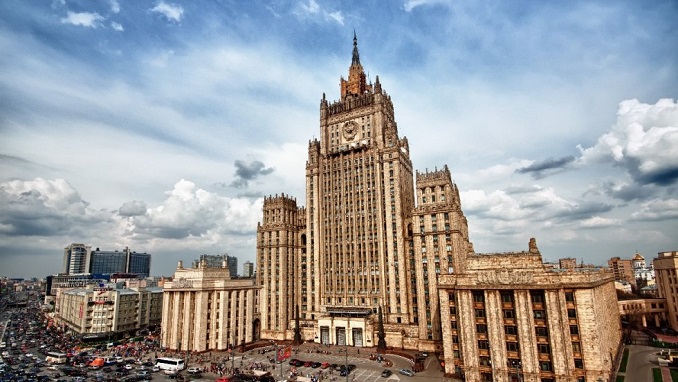 Russia had to tread a fine foreign policy line in 2020. The country's near abroad was rocked by unprecedented unrest as uprisings in Kremlin-friendly Kyrgyzstan and Belarus and war in the Caucasus challenged its influence in the region, The Moscow Times reports.
In the U.S., the election of Joe Biden is set to fundamentally change the course of American foreign policy toward Russia, while the poisoning of Kremlin-critic Alexei Navalny strained relations with Europe.
Russia also extended its global footprint by approving a naval facility in Sudan clearing the way for Moscow's first military foothold in Africa since the fall of the Soviet Union.
But ultimately, 2020 will be remembered as the year of the coronavirus pandemic, and Russia is hoping its "vaccine diplomacy" will boost its image abroad as over 50 countries have shown interest in buying or producing Russia's Sputnik V vaccine.
What does Russia hope to achieve in 2021? The Moscow Times asked 10 leading experts in Russian foreign policy to give their predictions for the coming year.
The South Caucasus is getting crowded
Thomas De Waal, Senior fellow with Carnegie Europe, specializing in Eastern Europe and the Caucasus region.
The Russian military is back in the South Caucasus for the first time since the mid-1990s. That is the main message about Russia's plans for the Caucasus in 2021.
The ceasefire agreement which Russia brokered in November to end the six-week Armenian-Azerbaijani conflict over Nagorno-Karabakh brought in a Russian peacekeeping force of 1,960 men on a five-year mission.
This puts Moscow in the driving seat for further negotiations on normalization between Armenia and Azerbaijan. The deal also potentially re-opens road and rail connections for Russia to Turkey through Azerbaijan which bypass Georgia. Russia's political relationship with Georgia is still difficult, even if trade relations have normalized. It is consolidating its presence in Abkhazia, with an agreement that harmonizes legislation and, for the first time, allows Russians to acquire Abkhaz real estate. Moscow's influence looks to be stronger in 2021 thanks to these interventions.
But it is no longer the hegemon it once was in the region. It is dealing with three sovereign states, and two often difficult clients in Abkhazia and South Ossetia. The South Caucasus is a crowded region which is also the neighborhood of the EU, Turkey, Iran and China. Russia's tactical achievements there have as much to do with the disengagement of the other actors as its own success.