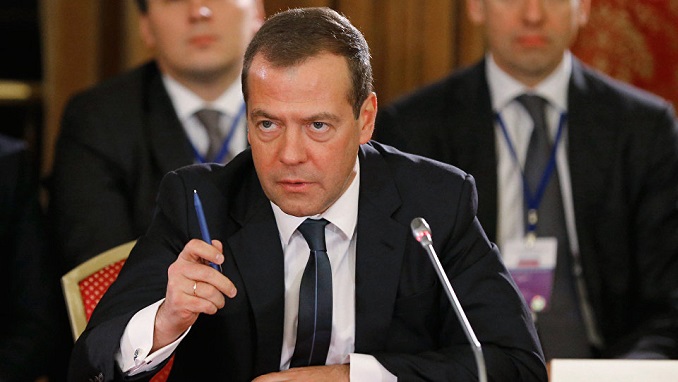 The deputy chairman of the Russian Security Council, Dmitry Medvedev, described the years of Donald Trump's presidency as a 'period of disappointment' in Russian-US relations, TASS informed.
"The period of the previous administration's work is the period of disappointment," he said in an interview with the Russian media.
"Donald Trump, already a former president of the United States, was indeed a friendly person and demonstrated in every possible way his intention to, as he put it, get along with the Russians, but failed," he explained.
As a reason for that, Medvedev named the total rejection of Trump by circles in the US political establishment, whose members were "throwing a spanner in Trump's works" during that period. "Frankly, not only the Democrats did it, the Republicans did it as well," the Russian official said.
"His intentions, as well as the 2018 meeting [between Trump and Russian President Vladimir Putin] held, among other things, on the US initiative, failed to produce any result," Medvedev continued. "Apparently, this was the outcome that he [Trump] intended."
The deputy chairman of the Russian Security Council explained the lack of progress in the Russian-US relations during Trump's presidency by the fact that the former US leader had been driven into a corner, including by accusations of conniving at Moscow.
"He [Trump] was constantly accused of dancing to the tune of Russians, almost of being our agent," he said in an interview with the Russian media. "Naturally, they drove him to a corner, and it was very hard for him to find a way out. That is why it all ended up with a continuous series of additional sanctions."
In Medvedev's words, Trump declared his desire to get along with Russia, while at the same time boasting that he has been tougher on Russia than any other US president. This ambiguity led to a stalemate, in which there was "no progress in fact, only continuous sanctions," the Russian official added.