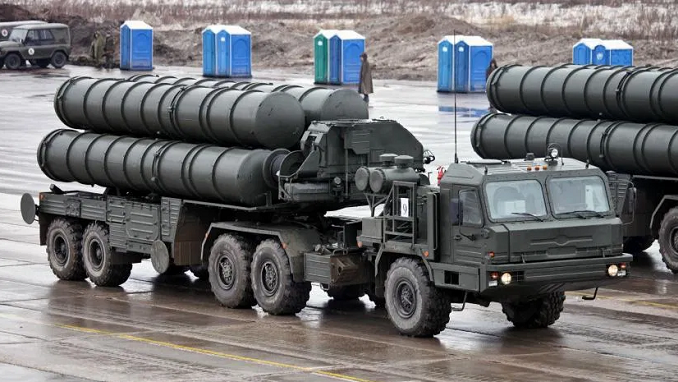 Russian President Vladimir Putin announced on Monday, June 28, that the Sarmat ICBM, the Zircon hypersonic missile and the new S-500 air defense system will soon be on alert.
According to him, hypersonic weapons – the Avangard and Dagger complexes – have already been put on alert, Izvestia reports.
"Other unique weapons systems are on the way, including the Sarmat intercontinental ballistic missile, the Zircon shipborne hypersonic missile, the S-500 Prometheus anti-aircraft systems and other complexes," Putin said at a meeting with graduates of military universities.
Earlier, on June 26, American experts reported that the Russian Kinzhal hypersonic missiles had no competitors outside the country. They also assessed the deployment by Russia of MiG-31K fighters armed with Dagger hypersonic missiles.
On June 25, the Russian Ministry of Defense announced the arrival of the MiG-31K in Syria. This was the first appearance of these aircraft outside the borders of Russia. They flew to the base in Khmeimim without weapons. The hypersonic "Daggers" were delivered for them by military transport aircraft.
In addition, in early June, sources in the military department told Izvestia that the newest anti-missile for the S-500 is currently in a high degree of readiness. The ammunition was successfully tested at the Sary-Shagan training ground in Kazakhstan.
Russian hypersonic weapons were presented in 2018. It includes the Avangard, Dagger and Zircon missiles.