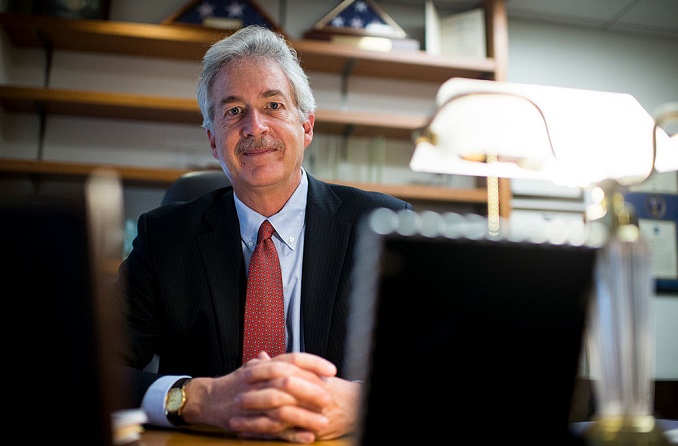 William J. Burns, the candidate for the position of CIA director, has a respectable track record and a lot of experience, the head of Russia's foreign intelligence service, Sergei Naryshkin said Friday.
U.S. President Joe Biden suggested Burns for the top job in the CIA in early February, but his nomination has to be approved by the Senate first, Sputnik reports.
"He has a lot of knowledge and plenty of experience with international relations, international politics, and he has a very respectable track record. There are no scandalous moments on that record, unlike with his predecessor [Gina Haspel]," Naryshkin told reporters.
Sergei Naryshkin also added that Russia's Foreign Intelligence Service (SVR) will cooperate with the CIA under the new director and keep exchanging data, including on terrorists.
"We will cooperate with the CIA as far as feasible. Our cooperation is practically uninterrupted. We exchange information related to the fight against international terrorism," Naryshkin said.
Burns was the U.S. ambassador to Russia from 2005 to 2008.