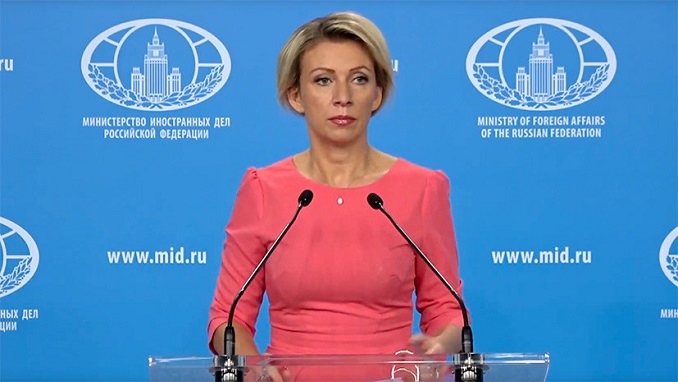 Russia is aware that threats of deterioration in the relations with the United States still remain, spokeswoman for the Russian Foreign Ministry Maria Zakharova told a briefing Friday, commenting on the post published by U.S. Secretary of State Mike Pompeo on Twitter, TASS reported.
"There are no prospects in engaging in dialogue with us using the language of threats and intimidation to achieve unilateral concessions, it is counterproductive. We are aware of risks of potential further deterioration of the situation. However, the ball is in the Americans' court in this case," she said.
The Russian Foreign Ministry, she continued, shares Pompeo's views that the dialogue failed to normalize in the past four years. According to her, Russia cannot be blamed for these developments.
"Washington even managed to place us on the list of America's enemies. The hostile and destructive steps of the US aimed at deepening the crisis in bilateral affairs included the introduction of various anti-Russian sanctions, the practical destruction of the entire arms control architecture, along with intimidation and threats," Zakharova pointed out.
The spokeswoman added that the Americans blocked all positive shifts in bilateral cooperation. To change that, the diplomat believes, U.S. public opinion should not be manipulated anymore. In addition, the Russophobic smear campaigns and the endless flow of fake news against Russia should stop.
"For our part, we remain ready to discuss the irritating moments on both sides if Washington starts to show such healthy interest," she concluded.