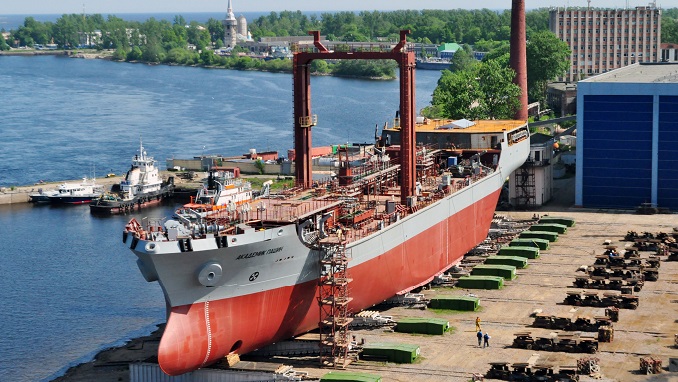 Russia's Sredne-Nevsky Shipyard (SNS) has developed a pilot Digital Shipyard concept, the company's CEO Vladimir Seredokho has said, according to Korabel.ru.
According to the official, the state-run United Shipbuilding Corporation (USC) and the Ministry of Industry & Trade took a favorable view of the concept.
About 60 experts from 14 companies have been working on the document. One of the project's key objectives is the maximum use of national software solutions.
In addition, the concept provides for lifecycle management and current technical status appraisal of the objects, as well as their actual value.
Seredokho expressed his hope for the program's funding to be opened this year.
A 3-year roadmap entailing allocation of 600 million rubles ($9.1 million) was made up, added the SNS director. Heretofore, the concept's developers have been working proactively.
"The all-industry concept can be created only upon perfection of a pilot project. Afterwards, it can be adapted for a particular company; it is impossible to apply a general approach as all shipyards are in different conditions," Seredokho stressed.
The Russian Defense Ministry and United Shipbuilding Corporation will integrate digital models at shipyards and design bureaus not earlier than December 2020, and an "exemplarily" digitalized ship project will be prepared by the end of 2022, according to plans.