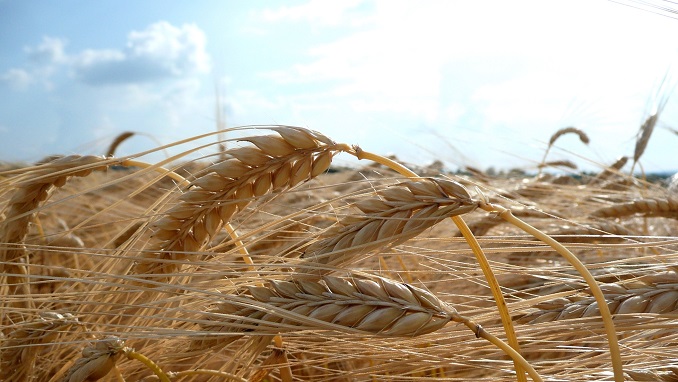 A leading exporter of Black Sea grain cargoes said on Wednesday that Russia still has a surplus of 4 million to 5 million tons of old-crop of the grain for exports, Reuters reported.
The global market has been expecting the Black Sea Region suppliers, mainly Russia, which is the world's top wheat exporter, and Ukraine, to run out of surpluses after a hectic export program in the second half of 2018, creating room for the United States to sell some of its large inventories.
"Russia will be exporting old-crop wheat not just in April but even in July," said the trader who declined to be identified as he was not authorized to speak to media. "Russia exports most of the wheat from the south but much of this surplus wheat is lying anywhere but the south. So exports will depend on the pace of moving the cargoes and prices."
Chicago Board of Trade wheat prices are down more than 7 percent this year after climbing by almost 20 percent in 2018. In February, prices have dropped almost 10 percent.
Black Sea prices for Russian wheat with 12.5 percent protein content for delivery in March were $234 a ton, free on board (FOB), at the end of last week, down around $6 from a week earlier, according to a note by Russian consultancy Institute for Agricultural Market Studies (IKAR).
On Wednesday, the Agriculture Ministry said the country does not plan to impose restrictions on grain exports, dismissing as untrue media reports that it had set quotas on exports for traders.
Speculation that Russia could limit exports in the 2018/19 season, which lasts until June 30, has periodically supported global wheat prices in recent months, as at its regular meetings with big exporters the ministry is closely monitoring how they are faring given a lower 2018 crop.
Earlier on Wednesday, Russian Vedomosti daily quoted trade sources and unnamed officials as saying that Russia had set informal grain export quotas to prevent traders shipping out an amount above the ministry's export forecast.