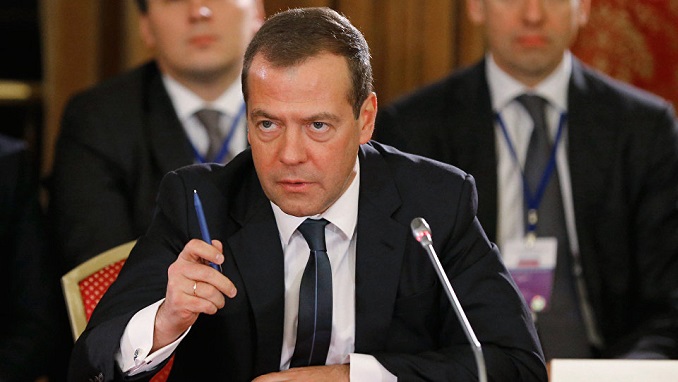 Russia's state and municipal administration will have to buy data storage devices made exclusively in the country for its needs, as Russian Prime Minister Dmitry Medvedev has signed an order banning the purchase of such foreign-made devices for two years, RNS reported.
The decision was adopted "to ensure the security of critical information infrastructure of the Russian Federation," says the order published on the country's official legal information website, according to the report.
The order became effective from the date of its publication.
This was another move to strengthen the security of state electronic systems and support domestic hardware and software producers.
In May this year, Russian President Vladimir Putin signed into law a bill that aims at providing stable operation of the national Internet system in case of disconnection from the global network.
Measures include installing a national system for Internet traffic routing through servers within the country and preventing external threats that Russia may be cut off from the global network. Internet activists have warned the move could also tighten censorship and lead to online isolation.
Last week, Russian authorities tested its 'sovereign internet' to ensure the security of the infrastructure in case of a foreign cyberattack.
Earlier this month, Putin signed into law another bill, requiring all smartphones, computers and smart TV sets sold in the country to pre-install Russian software from July next year.