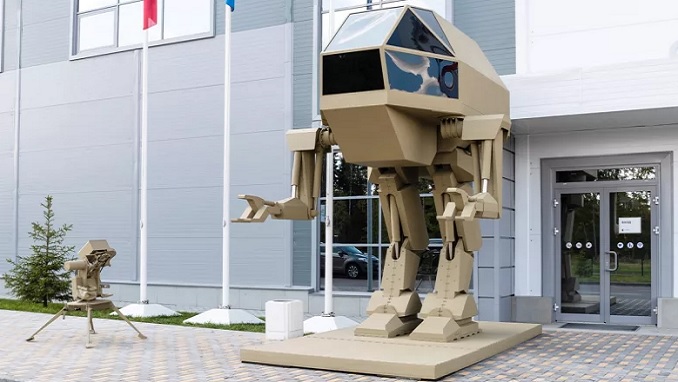 Army General Sergey Shoigu, Russia's Defense Minister, stated in an interview with the Krasnaya Zvezda newspaper on Wednesday that Russia's Defense Ministry would conduct a robotics competition and display battle robots during the next Army 2021 international military-technical conference, TASS reports.
On the 25th and 26th of August, as part of the conference, a competition for the control of unmanned aerial vehicles and robotic systems will be conducted.
In accordance with Shoigu, the competition will include robots built for mine clearance, fire suppression, and operation in potentially hazardous settings, as well as robots intended for reconnaissance and military purposes.
The cluster of artificial intelligence, radio-electronic, and information technologies in Pavilion A on the grounds of the Patriot Congress and Exhibition Center is a must-see this year as part of Russia's Science and Technology Year, according to the Defense Ministry, which is organizing the event.
According to the Russian defense minister, the Army 2021 military-technical conference will include more than 20,000 military and dual-purpose goods produced by about 1,500 companies, including 12 international businesses, and will take place in Moscow.
It will take place from August 22 to August 28 on the grounds of the Patriot Congress and Exhibition Center, as well as at Kubinka airport and the Alabino practice range south of Moscow, and will include a military-technical exhibition.