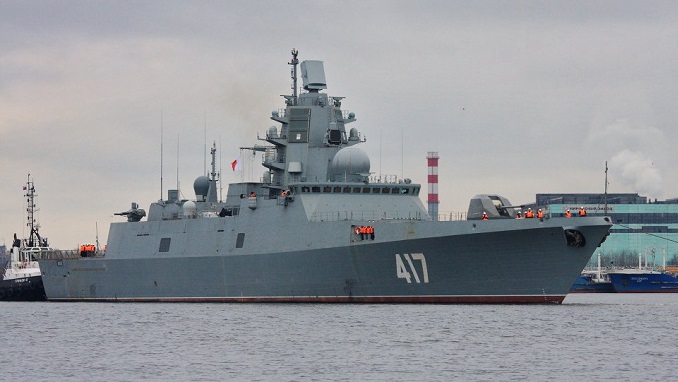 The Baltic Fleet's corvette Steregushchiy accomplishing long-distance deployment missions in the Northern Atlantic held drills in the North Sea, the Fleet's press office reported on Tuesday, TASS reports.
"In the North Sea, the crew of the Steregushchiy held air, anti-ship and anti-submarine defense drills," the press office said in a statement.
The drills for the ship's security during the anchorage in an unsafe roadstead involved marines from the corvette's anti-terror units, the statement says.
The main aim of the long-distance deployment of the corvette Steregushchiy that has been at sea for about two months is to ensure the naval presence and demonstrate the Russian Navy's flag in the area of responsibility of the Baltic Fleet, the press office told TASS.
The Project 20380 corvette Steregushchiy developed by the Almaz Central Design Bureau of Marine Engineering (St. Petersburg) is referred to multi-purpose warships.
Project 20380 ships are designed to accomplish green-water escort and strike missions, patrol coastal waters and provide fire support during amphibious assault operations. Their armament and maritime properties allow them to accomplish missions in any ocean.
The Project 20380 corvettes carry Uran anti-ship missile systems and Redut surface-to-air missile launchers as their main armament. They are also armed with 100mm A-190 artillery guns and 30mm AK-630 small-caliber air defense missile systems. The corvettes can carry a Ka-27 helicopter.