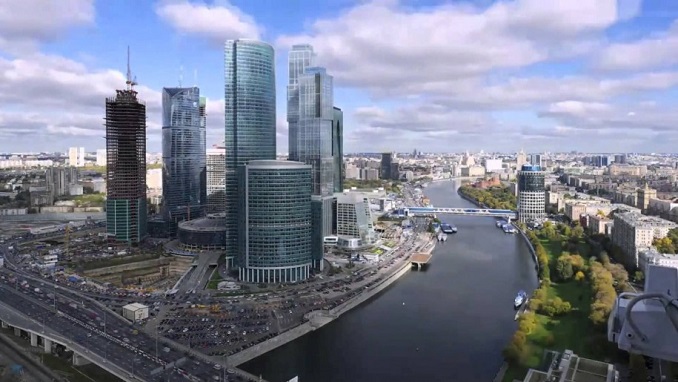 Russia's leading telecom operator MTS announced last week that it has launched the country's first 5G network for trial use in Moscow. Using equipment from Chinese tech giant Huawei, MTS has made 5G available in 14 locations across the Russian capital.
The network is provided in the 4.9 GHz spectrum band in 14 popular locations in the Russian capital, the company said in a statement. Currently, only selected users with 5G-compatible smartphones can connect to the unlimited 5G Internet with a speed of up to 1.5 Gigabytes per second.
5G is known for gigabit speeds of data transfer, low latencies, high energy efficiency and ultra-high mobility for millions of connected devices. These possibilities provide new prospects for digital services development, and the network will definitely improve the users' Internet speed, which can be tested with Speedcheck.
It is considered that the implementation of 5G technology in Russia, but elsewhere as well, will be managed by the vertical industry, an ecosystem of technical and business integrated network solutions in a programmable and unified infrastructure. 5G technology is expected to be applied in the automotive industry, public safety, health, financial sector, utilities, high-tech manufacturing, internet/digital homes, healthcare, media / games, education, agriculture, etc.
However, 5G is not just about developing a new radio interface. The 5G ecosystem encompasses all aspects of the network and its design focuses on the convergence of today's access mechanisms and their advanced future versions, including cable connections, as well as all new access networks that are yet to be developed.
This means that 5G will operate in an extremely heterogeneous environment characterized by multiple types of access technologies, multi-layer networks, different types of devices, different types of user interaction, and so on, where the basic need to be met is a transparent and constant connection across time and space.
The purpose of 5G networks is to meet the demands of a dynamic, mobile and fully connected society. It is to be expected that 5G would enable socio-economic change in a variety of ways, especially in the area of ​​productivity, sustainability and quality of human life. Formally defined, 5G is an end-to-end ecosystem that enables a fully mobile and connected society. This system supports the generation of new values ​​for customers and service providers, through existing and new usage examples offered with consistent user experience, defined by sustainable business models. Designed as a flexible complex system, 5G should provide much higher performance with optimized network usage through the use of modular networking functions that can be applied and scaled as needed to support all different types of application in an agile and economical way.
The largest 5G network in the world was launched by the three largest Chinese network operators on October 31, 2019 – China Mobile, China Unicom and China Telecom. They all activated their networks less than five months after they were issued 5G licenses. According to the Global Mobile System Association, the international association of mobile operators known as GSMA, China has consolidated its position as a global leader in 5G, with the nation estimating 70% of global 5G connections by 2020, despite short-term setbacks caused by the COVID19 pandemic.
China currently has over 110 million 5G users and is expected to have more than 600,000 5G base stations by the end of this year, covering all cities at the prefecture level, according to the 5G Innovation and Development Forum, held on September 15, 2020 for during the Smart China Expo Online. Some of China's largest cities are already fully covered by 5G networks and are enjoying the benefits of this technology.