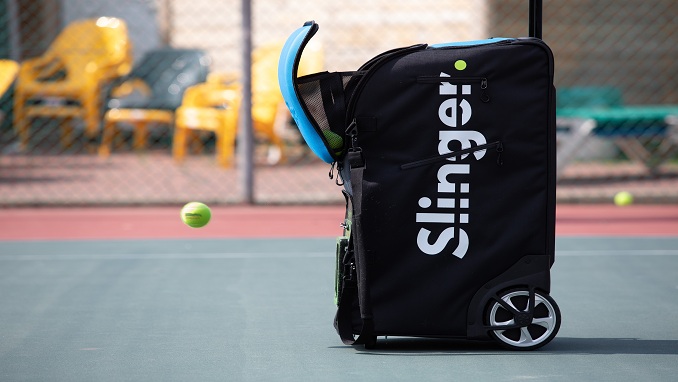 Slinger Bag (OTCQB: SLBG), a sports brand focused on innovating game improvement equipment for all ball sports with an initial focus on the global tennis market, has today announced an exclusive 5 year distribution agreement with Neva Sport LLC one of Russia's top tennis distributors and the exclusive distribution partner for global tennis brand Babolat.
Under the terms of the new partnership, Neva Sport LLC will be the exclusive distributor of the exciting new, game-changing Slinger Bag tennis product in Russia, where it will be launched to the consumer market on April 1st.
Interest in tennis in Russia has been growing dramatically since the 2000's, inspired in part by the great international success of former world number one women's players Dinara Safina and Maria Sharapova. Neva Sport believes the potential of the innovative Slinger Bag product to increase play frequency across the market as well as honing the skills and fitness of tennis players of all ages and abilities.
The new announcement follows recent strategic Slinger Bag distribution agreements throughout all the world in other key global tennis markets including France, Germany, India, Japan, UK, Switzerland and all four Scandinavian markets.
Slinger Bag has taken the international tennis industry by storm since launching in Spring 2020, receiving widespread critical acclaim in the process. Slinger Bag enables tennis enthusiasts to get out on court to play at any time without the need to find a playing partner – whether that be at their club, local park, on their driveways or in any other available open space. Slinger is designed to be lightweight, wheeled like a trolley bag and easily transported in the trunk of the smallest saloon or sedan car.
This proprietary design empowers players to set up and start launching balls within minutes, to control both the launch speed and the frequency of the balls using two customizable dials and vary the angle of elevation to suit groundstrokes, lobs or even, in the Ball Boy mode, to practice serves. Slinger Bag is lightweight at 15kg/33 lbs. and multi-functional, holding racquets and other gear, 72 tennis balls, and has pockets for storing wallets, keys, towel and a water bottle and is impressively affordable.
"Slinger Bag is a great addition to our portfolio of tennis brands," said Neva Sport LLC's CEO Pavel Solovyev. "We see real potential for this product in our growing market and hope to emulate the success of Slinger Bag in other territories around the world. Providing tennis fans or the tennis curious with the opportunity to practice whenever and for as long as they want, is a real bonus in terms of getting more Russians into the game."
Of the new distribution deal Mike Ballardie, CEO of Slinger Bag says,"We really like the set up and enthusiasm for Slinger Bag at Neva Sport and it's great to have them on board as we continue to successfully push growth for Slinger around the globe."