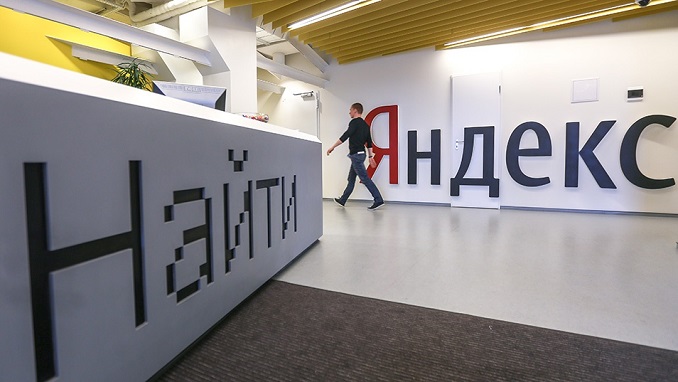 Russian internet giant Yandex released second-quarter 2019 results on Friday, highlighting continued heady growth from its core search and portal business, Reuters reported. The company announced even more impressive gains from non-core segments such as its budding taxi, ridesharing, and media subscription offerings, the report says. 
The internet-search specialist's shares initially climbed more than 10% in Friday's early trading but ultimately gave up those gains to close down around 3.6%.
Known as "Russia's Google" for its array of online services, Yandex now sees revenue growing 32-36%, up from the 30-34% forecast in April.
Second quarter revenue excluding Yandex.Market grew 41% year-on-year to 41.4 billion rubles ($655.32 million). Adjusted net income rose 31% year-on-year to 6.9 billion rubles. The group said non-core businesses contributed one-third of consolidated revenues in the quarter.
Revenue related to Yandex's Taxi segment jumped 116% and accounted for 21% of total revenues, driven by an increase in rides and optimization of incentives, the company said.
Advertising revenue grew 19%, to 29.141 billion rubles, including 20% growth from Yandex properties (to 22.854 billion rubles) and 12% growth from network members' sites (to 6.287 billion rubles).
Yandex's taxi segment saw its number of rides grow 49% year over year, and resulting revenue climbed 116%, to 8.798 billion rubles, representing 21% of total consolidated revenue this quarter.
The business unit became profitable in the quarter with adjusted earnings before interest, tax, depreciation, and amortization (EBITDA) of 423 million rubles ($6.68 million).
The company's management says its ultimate focus is to convince consumers to abandon car ownership and shift to sharing rides.