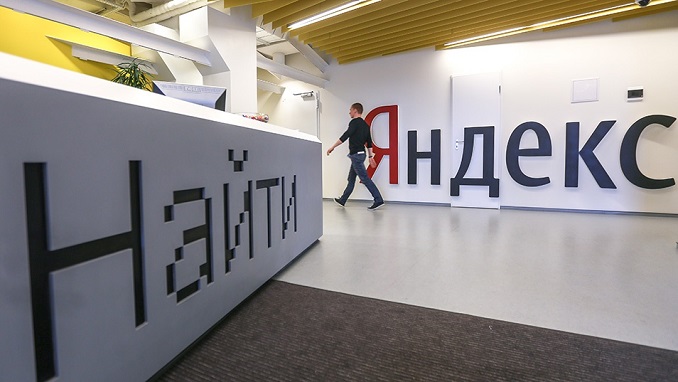 The Kremlin on Friday backed a proposal for a law restricting foreign ownership in Russia's tech companies on the grounds of national security, sending down shares in Yandex, the country's biggest internet firm, The Financial Times reports.
The law would limit foreign ownership in "significant information resources" to 20%, Russian media reported citing sources. Yandex fell 17% in U.S. trading Friday, its biggest decline in a year.
"As global IT corporations are seeking a monopoly and conquering new markets, it's essential that we retain national companies in this sphere," said Andrey Gorelkin from the ruling United Russia party, who proposed the new legislation. "If we say the invisible hand of the market will do everything by itself, then our technology companies may end up in the hands of larger corporations," he said at a parliamentary hearing on Thursday.
News website The Bell earlier reported that the Kremlin supported Gorelkin's bill, which imposes the same limit on IT companies as the one on Russian media in a 2014 law signed by President Vladimir Putin.
Yandex, which has expanded from Russia's largest search engine to embrace services including taxis and food-delivery, has a free-float of 85% of its shares in the U.S. The draft law would hurt investments and restrict international development for Russian companies if passed in its current form, Yandex General Director Elena Bunina said at the hearings. Oleg Tumanov, founder of Russian online film and TV streaming service Ivi, said the proposed law would kill his company that's been developing for a decade with help from foreign investors.
"Yandex will be hit for a couple more days because of margin calls," said Alexander Losev of Sputnik AM. "Investors are scared of any news about internet restrictions."
It's up to the government to determine which companies would be covered by the legislation, though Yandex is likely to be among them, and it may choose to set a higher threshold in individual cases, Gorelkin said on the sidelines of the hearings.