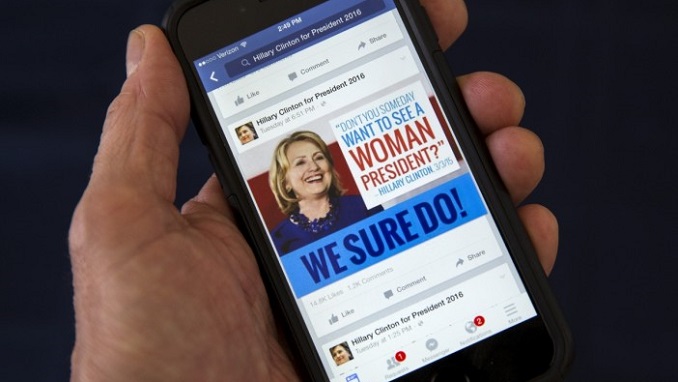 Facebook boss Mark Zuckerberg says his company is locked in a tech race to stop future Russian election meddling, Newsweek reports.
He said the social media giant needed to "get in front" of secret plots to sway millions of voters and destabilize democracies around the world.
The social networking giant was thrust into crisis this week following the Cambridge Analytica data misuse scandal, forcing the founder of the California-based website to address the allegation that 50 million profiles were harvested back in 2014.
Speaking to CNN, Zuckerberg apologized to users and pledged that changes would be made. He said Facebook would be contacting tens of millions of people whose data may have been misused by the political consultancy, which denies wrongdoing.
"I am sure someone is trying," he said when asked if he believed midterm election interference was a possibility. "I am sure that there is version two of whatever the Russian effort was in 2016. I am sure they are working on that and there are going to be some new tactics that we need to make sure we observe and get in front of."
Zuckerberg said Facebook deployed AI during the French presidential election last spring which "did a much better job of identifying Russian bots and basically Russian potential interference and weeding that out of the platform".
He added that "There's a lot of hard work that we need to do to make it harder for nation-states like Russia to do election interference, to make it so that trolls and other folks can't spread fake news. But we can get in front of this, and we have a responsibility to do this not only for the 2018 midterms in the U.S. but there's a big election in India this year, there's a big election in Brazil."