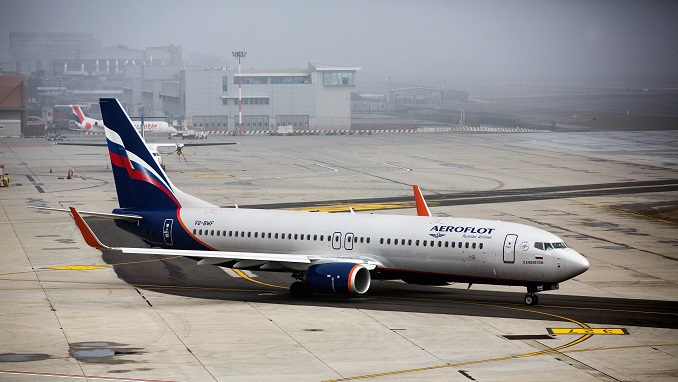 Russia's flag carrier Aeroflot has taken delivery of five more government-subsidized Superjet 100 regional jets, bringing its fleet of the type to 54 units and its combined capacity offering to 4,700 passenger seats, Rusaviainsider.com reports.
SSJ-100 is produced by Sukhoi Civil Aircraft Corporation (SCAC). All of the five new SSJ-100s were produced in 2019 and have been delivered under a lease contract with VEB-Leasing. They are the first batch of 100 units for which the airline has a September 2018 agreement.
The latest deliveries are behind the original schedule dates. Aeroflot was expecting to introduce 10 new SSJ-100s last year.
The airline's new SSJ-100s have now been placed on the national aircraft roster. They offer the same cabin configurations and seating capacities as the predecessors, which joined Aeroflot's fleet before September 2018, offering 12 seats in business and 75 in economy class. The new aircraft feature leather seats in economy versus textile in the earlier SSJ100s and all aircraft are based at Sheremetyevo airport and have already entered commercial service with the airline, flying across its network in the European part of Russia.
Jointly with the Ulyanovsk-based Aviastar-SP, SCAC is now preparing Aeroflot's new SSJ100s under the 100-unit order that is due to be completed by 2026.