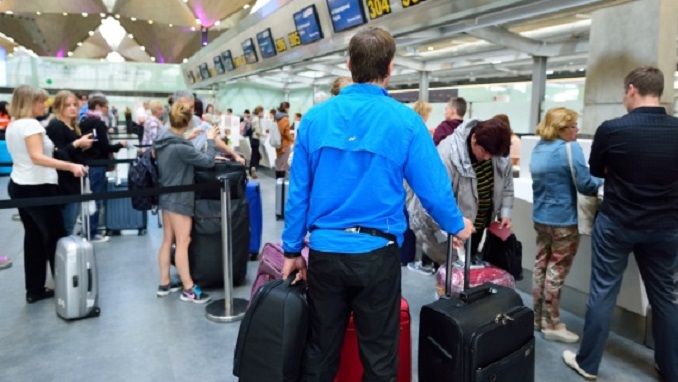 Around 632,000 Russian holidaymakers have visited Tunisia in the first eleven months of 2019, a 5% increase in numbers from last year, the Tunisian National Tourism Office has said, according to Asharq al-Awsat.
The North African country expects to welcome 3,000 more Russian visitors before the end of December, Tourism and Handicrafts Minister Rene Trabelsi said this week.
Around 9.5 million foreign citizens will have arrived in Tunisia by the end of the year, Trabelsi said, adding that revenue from tourism is expected to reach $1.88 billion.
The increase in the number of tourists is credited to the improvement in the security situation in Tunisia and efforts by the tourism ministry in coordination with all stakeholders in the sector. The minister said the country saw an increase of 14 percent in French tourists, 70 percent in British tourists, 21.4 percent in Italians and 6 percent in Russian visitors.
During this tourist season, Tunisia received around 2.6 million Algerian tourists and registered a growth rate of around 8.3 percent, Trabelsi noted.
Russia ranks second in the number of tourists visiting Tunisia. French visitors top the chart, and Germany comes third, he said.
Typically, the Russians go on family holidays in Tunisia for 7-10 days, choosing the all-inclusive three-star or four-star hotels. Tunisia is popular with Russian seniors, as the resorts of this country offer quality wellness programs.
Tunisian tourism authorities are aiming to turn tourists flow into a year-round process so that there are no ups and downs in the number of foreign visitors.