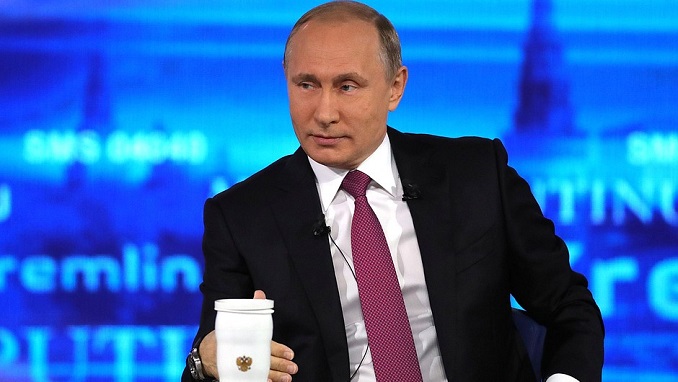 Russian President Vladimir Putin has signed a decree which would allow participants in the country's most important business events to enter Russia on an electronic visa, TASS reports citing the Kremlin's press service.
The Decree "On Entry to and Exit from the Russian Federation through the Russian Border Check Points Located in St. Petersburg and Leningrad Region" was signed by President Vladimir Putin on Wednesday. It states that starting from 1 October 2019, foreigners will be allowed to enter Russia using one-entry business, tourist, and humanitarian visas. This arrangement will substantially simplify entry to Russia for participants of the largest international business, cultural, and sports events, the Kremlin said. 
"In 2020, St. Petersburg will host a number of significant international events including the St. Petersburg International Economic Forum (SPIEF), UEFA Euro 2020 matches, and others," said Putin's advisor Anton Kobyakov.
To get the visa, foreign citizens will need to fill in the application form on the dedicated website of the Russian Foreign Ministry, at least four days before the intended date of entry to the Russian Federation. The visa will be valid for 30 days allowing the duration of stay of up to 8 days. Foreigners who will have arrived in Russia using e-visas will be able to freely move within the borders of St. Petersburg and Leningrad Region.
The Government of the Russian Federation was instructed to approve, before 1 October 2019, the checkpoints that will be used for entry using e-visas and the lists of countries whose citizens will be allowed to enter and leave Russia with e-visas, states the document.