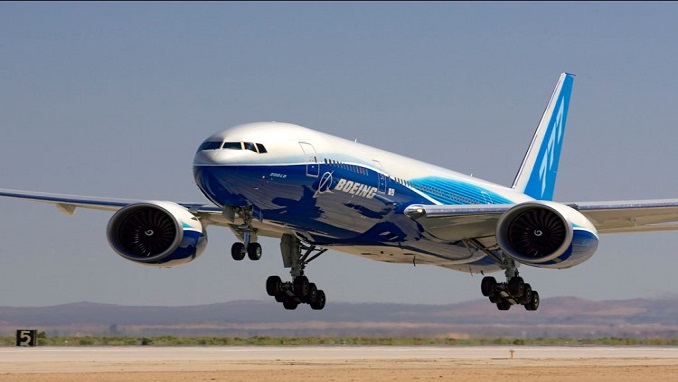 The 2019 posed new challenges for The Boeing Company. On the eve of the MAKS-2019 air show in Russia, Randy Tinseth, marketing vice president for Boeing, told ATO Show Observer (Russian Aviation Insider's sister publication) about compensations to 737 MAX operators, prospects for the Russian and Central Asia market and new potential competitors of Boeing and Airbus in the future.
Boeing forecasts that in the nearest 20 years airlines in the region will need 1,280 new airplanes valued at US$160 billion, as well as services valued at US$270 billion. Based on your assessment please specify which aircraft types will carriers in Russia and Central Asia require, narrow-body or wide-body?
At Boeing, we split the market into four different jet aircraft segments. Our forecast for 1,280 aircraft includes regional jets with 30-90 seats, single-aisle airplanes like the 737 MAX for more than 90 passengers. Also we have a third segment for wide body aircraft. And finally we have a market segment for new production freighters. So, as we look at Russia and Central Asia market, we find a market that will be dominated by single-aisle planes like the 737 MAX or A320 that will account for about 70% of all deliveries over the next twenty years. Next to that will be the market for wide bodies.
If we talk about Russian market specifically, what kind of airplanes you see here in the nearest 20 years?
If you take a look at the Russian market specifically, it accounts for 80% of the total forecast for the Russia and Central Asia region. In this market we actually see a substantial demand for regional jets. A lot of that is because of the Sukhoi Superjet aircraft fitting in that regional jet marketplace. When you look at the distance and you look at the destinations in Russia you see that the regional jet market makes sense in that marketplace and there is a very good airplane SSJ that has been successful in that segment.
How are things going with your services business?
We've seen very robust global growth in our services. The growth has exceeded the industry average of 3.5% as our growth in 2018 amounted to 17%. Positive dynamics is expected throughout our portfolio, which includes products and services in the field of supply chain (production and distribution of components), engineering, modifications and maintenance, digital aviation and analytics, as well as training and consulting. In Russia and Central Asia countries we offer the same services portfolio to the region airlines which is available worldwide.
Countries of Russia and Central Asia region are very diverse from the point of view of political and economic processes. How will you diversify your approach to each of these countries? Or there are no differences among Kyrgyzstan, Turkmenistan and Russia, that would affect sales of your products?
I've worked in sales and marketing for a very long time. Airplane sales really begin with the customer. At Boeing, we focus on understanding the customer's needs and solving their problems. Every customer is different. Their needs vary and depend on what their business model is and who is making the purchasing decisions, among other factors. We see this across Russia and Central Asia region. And then each country is different — every company have different needs , requirements and problems they are trying to solve — so you have to make sure that you understand who is in that country or around the country will also be part of the decision or part of the authority to make sure they can go forward. So first and foremost you have to work with the customer to identify a solution and work with the regulatory and government agencies.
Let's concentrate on Russia. Why Boeing, unlike Airbus, for a long time has not presented its airplanes at MAKS air show? What has to happen to make Boeing display its aircraft in Zhukovsky again? Or do you reject this opportunity because presence of Boeing aircraft at MAKS air show jeopardizes their sales in the region?
We usually bring an airplane when we have a new airplane model or when we have an airplane on tour. Unfortunately, for one reason or another we haven't been able to do that at MAKS. This is an incredibly important show for us because this is an important market. This year, we have more executives at the show to support our customers and show our support of the industry. You might say Airbus does one approach at MAKS, we do a different approach. But I don't think there's any question to the importance of this market, the investments we're making in this market, I think that we're probably second to none. There's always a possibility to bring a new Boeing airplane to the Air Show in the future.
The full interview with Randy Tinseth can be read on Russian Aviation Insider