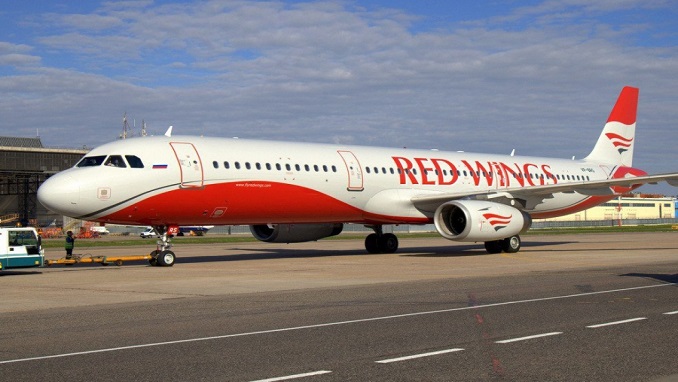 Red Wings Airlines, a part of Rostec, is considering the possibility of creating a low-cost airline and intends to use only Sukhoi Superjet 100 (SSJ-100) aircraft for regional low-cost flights, Kommersant reported.
The airline's fleet includes seven SSJ-100 aircraft, and by the end of 2022 the company will receive another 25 such aircraft.
Red Wings also sent letters to the authorities of the Perm Territory, Sverdlovsk and Chelyabinsk regions, asking them to support the application for subsidizing regional flights.
In July, the airline began implementing a regional low-cost airline model, "the main point of which is to aggressively reduce its costs and ensure affordable fares for passengers," the letters said.
In particular, since July 16, Red Wings has canceled meals on all of its flights. The carrier is also counting on discounts from airports when expanding the route network.
"We see opportunities to reduce costs and further reduce prices by scaling up our regional project," said a Red Wings spokesman.
The low-cost model will be implemented within the same legal entity, the creation of a separate airline is possible, "but not in the near future," the source said.