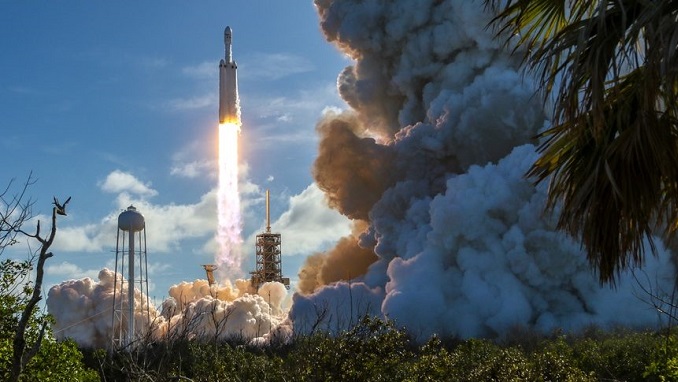 Space tourists who plan to carry out a suborbital flight from Russia won't need long training, with preparation possible in just one day, the head of Russian company CosmoCourse Pavel Pushkin has said, according to TASS news agency.
CosmoCourse wants to engage in space tourism from 2025, with plans underway to create a reusable suborbital space complex for tourist flights into space.
"In principle, training for suborbital flights is not needed. This training is at the instruction level, it takes one day, most likely," Pushkin said. According to him, future space tourists will pass a medical examination. Those who have contradictions won't be allowed to fly, he said, adding that the number of possible side effects for a suborbital flight is small.
"There are no special contraindications for suborbital flights. They are similar to contraindications against flying on airplanes (it is impossible to fly after the operation because the stitches can spread out, it's impossible to fly for someone with retinal detachment, good overload capability is required," Pushkin said.
According to the program offered by CosmoCourse, the crew will fly to an altitude of 200 km in 15 minutes. Tourists will spend five minutes in zero gravity. During this time they will rise from the altitude of 60 kilometers to 200 kilometers and descend back, Pushkin said.
The preparation won't differ from the one foreign competitors offer for their future space tourists. This year, American company Blue Origin will be the first to launch space tourists to an altitude of 100 kilometers. The journey will last 11 minutes, and the crew briefing will take two days.
The privately owned company recently broke ground on the construction of a new rocket engine production facility in Huntsville, Alabama. The $200-million plant will be built on 46 acres, Blue Origin said.