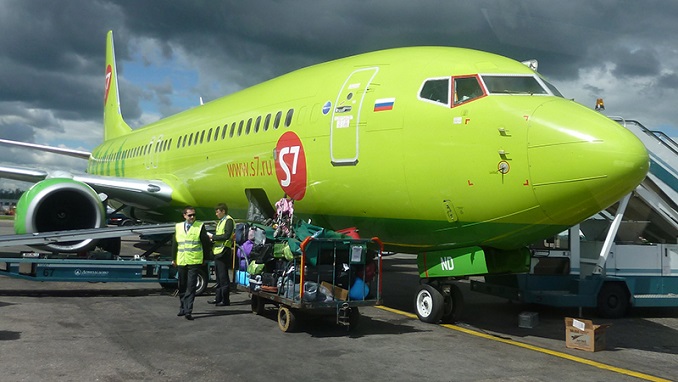 After hitting bottom in April, Russian airlines' traffic surged 28 per cent in May, the country's aviation authority Rosaviatsiya reports. According to the preliminary data, operational figures for Russia's five largest passenger carriers, S7 Airlines led the market for the second month in a row, Russian Aviation Insider writes.
However, state—owned flag carrier Aeroflot has significantly reduced the gap that emerged in April and is catching up with its privately run rival. At the same time, Ural Airlines remained level with April results, whilst Utair lost its position in the top three ranking.
In general, Russia's commercial aviation has shown clear signs of recovery from April slump. In May the country's airlines carried collectively 946,000 passengers, and RPKs almost reached 2 billion. Although both figures are 28 per cent better than in April, they are 11.5 times less than in May 2019.
Privately owned S7 Airlines once again claimed its leadership position, having demonstrated 31 per cent traffic growth compared to April figures, to 281,000 passengers. Its state-controlled rival Aeroflot is catching up, with 206,000 passengers, up 39 per cent on April. Whilst in April the gap between the two was at 45 per cent, it has now reduced to 36 per cent. Compared to May 2019, S7 Airlines' traffic shrank four-fold, whilst Aeroflot's reduced by a fraction of 14 year-on-year.
Rossiya, Aeroflot group carrier with 74,300 passengers, resulted in third largest in May, improving 20 per cent on April. Utair's traffic climbed two per cent to 67,000 passengers. Finally, Ural Airlines remained level with April, at 41,000 passengers.
Collectively, the five largest airlines served 71 per cent of the market, which is down one percentage point on May 2019.
The industry's hopes are high that the traffic will continue to rise in June. Aeroflot's low-cost division Pobeda Airlines, the country's only low-cost carrier, with its aggressive pricing practices has resumed operations after two months in lockdown. A still more intensive recovery is expected in July once the quarantine measures at Russian resort destinations are uplifted.