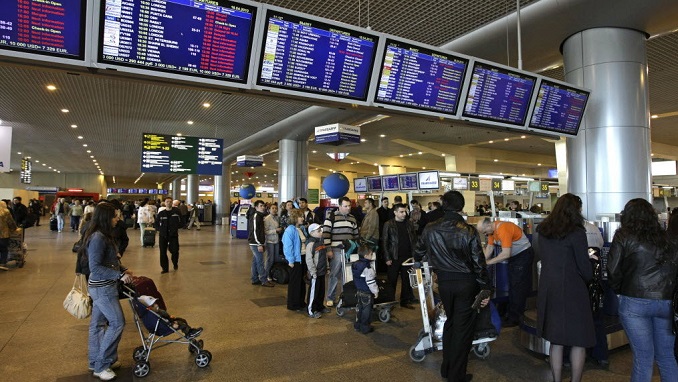 Russia's federal air transport agency (Rosaviatsiya) said in a preliminary report for April that the number of passengers carried by Russian airlines was up 12.1% year-on-year and stood at 8.97 million, Rosaviainsider.com reports.
Russia's top five airlines experienced good growth in the month, according to the agency's data. Flag carrier Aeroflot remains the undisputed leader, with 3.1 million passengers (+8.3 per cent). S7 Airlines, Russia's largest private airline, remains in second, having transported one million passengers in April, an impressive 21.1 per cent increase on a year earlier.
Rossiya Airlines, a member of Aeroflot Group, moved up to third place after returning to double-digit growth (+10.7 per cent), having transported some 801,000 people during April, the carrier's best growth rate in many months.
Russia's only low-cost carrier (LLC) Pobeda is the leader in terms of passenger growth among the top five (+45.3 per cent), with its flights used by 760,000 passengers, placing the Aeroflot subsidiary in fourth position.
Ural Airlines remains in fifth place. Last month, 697,000 passengers used the airline's services, which is a 9.3 per year-on-year increase.
Collectively, Russian airlines' Revenue Passenger Kilometers (RPKs) reached 23.26 billion in April, Rosaviatsiya said.