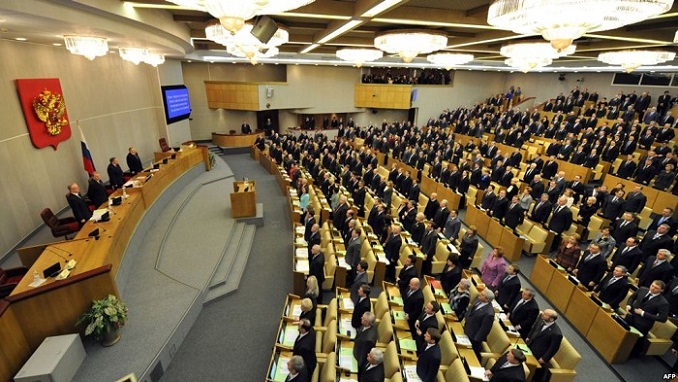 According to TASS, Russian President Vladimir Putin may vote online in the planned Duma elections on Friday, after announcing his intention to self-isolate owing to many intimate connections being diagnosed with COVID-19.
However, it remained unclear if the President would utilize this option before the end of the day. Nonetheless, Kremlin Spokesperson Dmitry Peskov stated on Thursday that Putin had registered to vote online and that the decision on how Putin will vote would be revealed later.
This is Russia's third election under the new system, but it is the first time that patients in so-called "red zones" will be allowed to exercise their right as well.
According to the Central Election Commission (CEC), 103 interim polling stations, including four in Moscow, have been set up in coronavirus hospitals.
The Commission authorized these temporary polls on September 1, citing the fact that only personnel employed in these locations can serve on the on-site election supervisory boards. The CEC vice chairman, Nikolai Bulaev, then stated that all vote results will be sent electronically, through different communication channels, as is done from military boats at sea.
The Russian voting system is prepared for the elections, according to Alyona Bulgakova, Executive Director of the Independent Public Monitoring Association, in an interview with Izvestia. According to Izvestia, she described how observers have been involved in the monitoring efforts leading up to the election, and how the process has been open and focused on removing any possible impediments.
Nevertheless, not everybody is sure that the new election will go through without a hitch. Just a day before the election, the European Parliament said that it was prepared to reject the results of the vote. Dmitry Novikov, First Deputy Chairman of the Duma Committee on International Affairs, said it was unusual to hear this response before the elections had started. This remark seems to be a provocation, according to Izvestia.