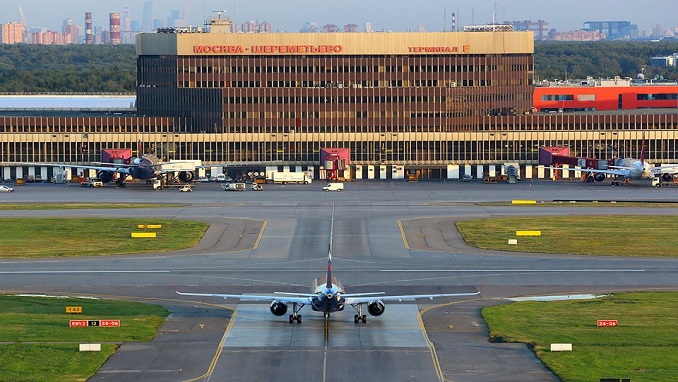 On August 11, 1959, a civil aviation aircraft, the scheduled Tu-104, landed for the first time in Sheremetyevo near Moscow, bringing passengers from Leningrad. This date is considered the birthday of the airport, which was originally created as a military airfield, Russian media report.
Eleven months later, on June 1, 1960, Sheremetyevo had its first international flight to Berlin.
Today, Sheremetyevo is the largest airport in the world with six terminals and a cargo complex. In 2018, following the results of the voting "Great Names of Russia", the airport was renamed after A.S. Pushkin.
For the 1980 Summer Olympic Games, a new international airport complex Sheremetyevo-2 was introduced, which became the hallmark of the airport and the main air gateway for foreign tourists.
The terminals and the territory of the airport periodically work as a film set. Various film studios have filmed about 300 TV series and films here. Some of the most famous is the two-part Soviet film "The Crew", the series "Male Season", the films "Through Thorns to the Stars", "The Incredible Adventures of Italians in Russia."
"Sheremetyevo" is also the only airport in the Russian capital, which has a kennel for breeding service dogs – a special breed called shalaika, bred by biologist Klim Sulimov. The duties of the dogs at the airport include searching for drugs, explosives, and other prohibited substances.