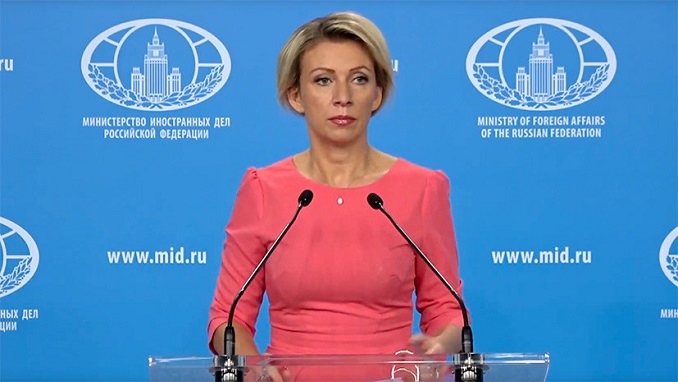 According to Russian Foreign Ministry Spokeswoman Maria Zakharova, the US and its allies are employing unlawful tactics to maintain their supremacy in a variety of sectors, TASS writes.
"We may think of various sectors, including humanitarian, human rights, economics, and finance. If the US and its satellites see that their positions are deteriorating and that they are unable to compete on equal terms, as we have lately seen, they will utilize all available political and other processes and resources. And they don't care whether it's against the law", she emphasized.
According to Zakharova, the major reason is that the United States' stance toward international law has shifted. 
"They [the Americans] don't care because, deep down, they have altered their attitude toward international law, first by introducing the notion of their exceptionalism, and second, by replacing the international system with a new project termed 'the rule-based order,'" the Russian ambassador added. 
According to him, it is very possible that they could impose regulations, and that similar things have been going on in the sports business for years. "This is what our coaches and athletes are discussing", she continued.
According to a Russian foreign ministry spokesperson, the US authorities wanted to demonstrate their leadership in all sectors. "International organizations, worldwide sports authorities, world-renowned sportsmen, and international media sources must recognize that it poses a danger to global sports," Zakharova said.