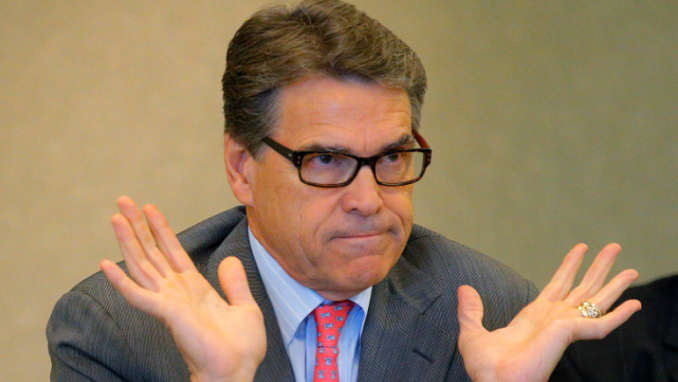 United States Energy Secretary Rick Perry said on Tuesday that a sanctions bill putting tough sanctions on companies involved in Russia's Nord Stream 2 project would come in the "not too distant future," the Financial Times reports.
The gas pipeline project is criticized by the United States and several eastern European, Nordic and Baltic Sea countries which fear it will increase Europe's reliance on Russian gas.
"The opposition to Nord Stream 2 is still very much alive and well in the United States," Perry told a briefing on a visit to Kiev for the inauguration of President Volodymyr Zelenskiy. "The United States Senate is going to pass a bill, the House is going to approve it, and it's going to go to the President and he's going to sign it, that is going to put sanctions on Nord Stream 2."
The Kremlin said on Tuesday that U.S. sanctions on Nord Stream 2 would be an act of unfair competition that would be seen as unacceptable in Moscow and some European capitals.
Nord Stream 2 AG, the company building Russia's gas pipeline project to Germany, said on Monday that difficulties in obtaining permits from Denmark could force Nord Stream 2 AG to launch in 2020, rather than the end of 2019, as previously planned.
Nord Stream 2 is currently under construction from Russia to Germany via the Baltic Sea. The new pipeline will run alongside the already constructed Nord Stream and will double the amount of gas being shipped through the Baltics to 110 billion cubic meters per year.
Estimated to become operational in early 2020, the pipeline is intended to provide Europe with a sustainable gas supply while providing Russia with more direct access to the European gas market. But as tensions between Russia and the West reach their highest in decades, many are skeptical of the purely economic reasoning attributed to the project.