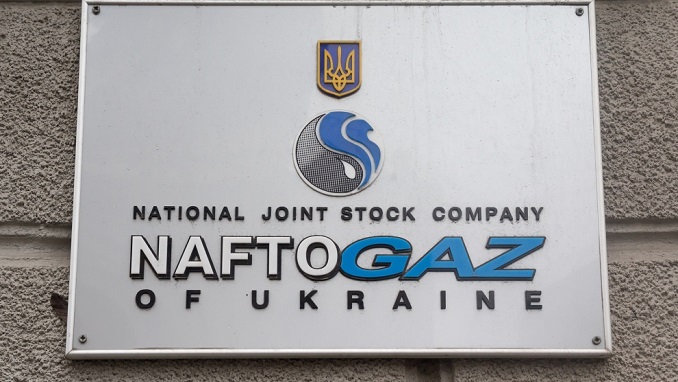 Ukrainian Prime Minister Volodymyr Groysman has said he hopes for a reduction in gas prices after a decision by the Arbitration Institute of the Stockholm Chamber of Commerce.
"I think that the arbitration court's decision will help Naftogaz reduce the cost of the transit itself. I think that this will help Naftogaz search for lower gas prices, which can influence the price reduction inside the country," he said during the Dragon Capital investment conference in Kyiv on Thursday, according to the Kyiv Post.
The PM said that it was necessary to approach the formation of the gas price very sensitively.
"My goal is to create a transparent market at all stages: production, transportation and supply for the population. Nobody can have any monopoly positions," Groysman added.
Kiev and Moscow plunged into a new gas dispute on Thursday after Russia's Gazprom unexpectedly decided not to restart supplies, forcing Ukraine to cut usage despite freezing weather.
Ukraine's state-owned energy firm Naftogaz said it would ask heating firms to use 5-10 percent less gas for four days starting Saturday. It also said it would seek compensation from Gazprom.
The row threatens to open a new front in a long-running legal battle between the companies – a by-product of broader political tension following Russia's annexation of Crimea in 2014 and support for separatists in eastern Ukraine.
It follows Wednesday's international arbitration court order for Gazprom to pay $2.56 billion to Naftogaz after weighing mutual claims and counter-claims related to gas supplies and transit.
Russia–Ukraine gas disputes have been frequent in the past 13 years, often growing beyond simple business disputes into transnational political issues—involving political leaders from several countries. The disputes have threatened natural gas supplies in numerous European countries dependent on imports from Russian suppliers, which are transported through Ukraine.
Russia provides approximately a quarter of the natural gas consumed in the European Union. Approximately 80% of those exports travel through pipelines across Ukrainian soil prior to arriving in the EU.