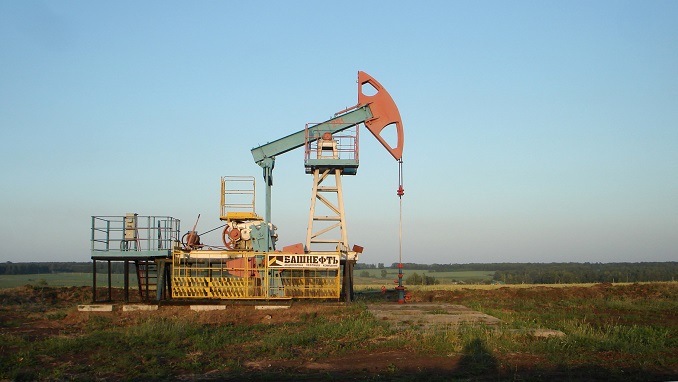 Global oil prices fell from a five-month high on Tuesday as Russian comments signaling the possible easing of a supply-cutting deal with OPEC countered concern that violence in Libya could further tighten global markets, Reuters reported.
U.S. West Texas Intermediate crude settled 42 cents lower at $63.98, after hitting a high going back to November 2018 at $64.79. Brent, the global benchmark, fell 49 cents to $70.61 on Tuesday, after earlier rising to $71.34 a barrel, also the highest since November.
The rally in global equities has subsided because of a U.S. threat to slap tariffs on hundreds of European goods and a downgrade by the International Monetary Fund (IMF) in its global economic growth forecasts. This also added to concerns that a slowdown this year will hit fuel consumption and prevent crude prices from rising even higher.
Output cuts led by OPEC and allies like Russia have underpinned a more than 30 percent rally this year for Brent crude, despite downward pressure from fears of an economic slowdown.
"Russia already signaled its willingness to raise oil output from June," said Norbert Ruecker of Swiss bank Julius Baer. "Fuel remains costly in emerging markets, with soft currencies adding to high oil prices."
Russia, a participant in the OPEC-led supply cuts that currently expire in June, signaled on Monday it wanted to raise output when it meets with OPEC because of falling stockpiles.
On Tuesday, President Vladimir Putin said Russia did not support an uncontrollable rise in oil prices and that the current price suited Moscow.