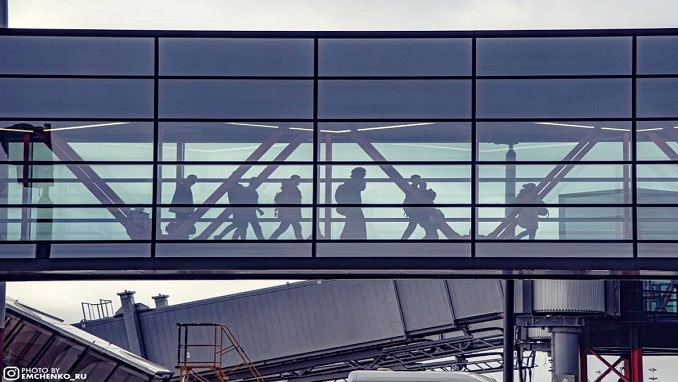 Sheremetyevo Airport will become the first airport in Russia with passenger registration through the Unified Biometric System, the press service of the airport said, Russian media reported.
"Sheremetyevo Airport takes an active part in the interdepartmental working group. Moreover, Sheremetyevo has been chosen as the first airport to introduce a full-fledged technological solution with the implementation of passenger identification through the state information system Unified Biometric System (UBS)," the press service noted.
At the moment, the airport is working to equip its information systems to implement this functionality. During the last period, the airport has seen a high degree of implementation of digital technologies to ensure this technology for the benefit of the passengers.
The main task is the introduction of self-service for the passengers. "This speeds up the service process, as when boarding with facial recognition, it only takes one to two seconds for each passenger to pass through the exit, which doubles the boarding efficiency. In addition, the introduction of biometric identification in the current situation with the pandemic will serve to reduce the number of physical points of contact between passengers and airport staff and increase security." Sheremetyevo's press service explained.