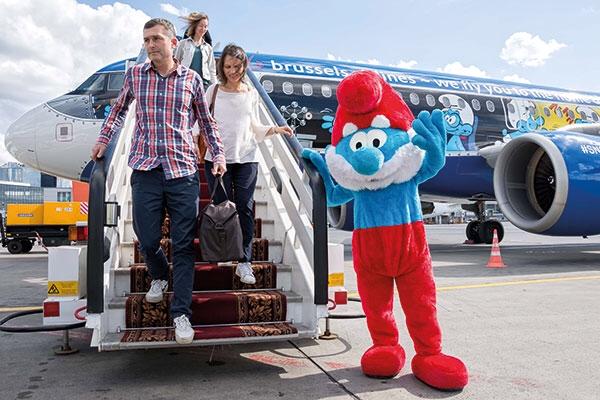 Sheremetyevo International Airport (SVO) held its own 'Belgium Day' last month complete with waffles and, of course, a Smurf as the gateway celebrated the launch of Brussels Airlines' new service to the gateway, Airport World reported.
Indeed, the first flight was served by an 'Aerosmurf,' a unique plane with a livery featuring the legendary Belgian comic book creations of Pierre Culliford.
The Ambassador Extraordinary and Plenipotentiary of Belgium in Russia, Jean-Arthur Regibeau, said: "Regular Brussels Airlines flights to and from Sheremetyevo is an important event that marks the beginning of the effective co-operation of Belgium's national airlines and Russia's largest airport. This will undoubtedly contribute to the enhancement of cultural ties and business relations between our countries."
Brussels Airlines will operate A319 aircraft on the new four times weekly service to Sheremetyevo's Terminal E.