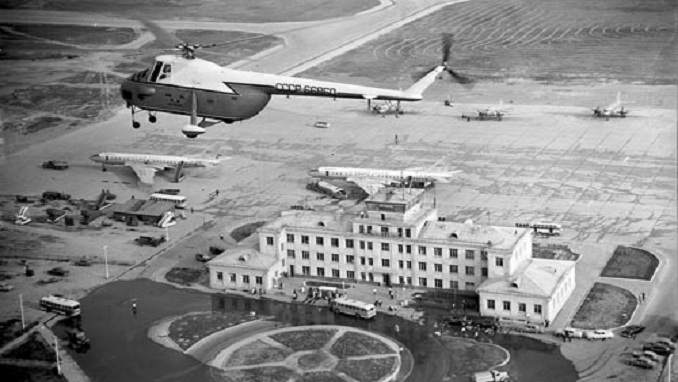 Sheremetyevo International Airport (SVO) celebrates its 60th anniversary on Sunday. Built as the main airdrome of the Soviet Air Force, it was later transformed into a civil airport, and handled its first commercial flight – a Tupolev 104 service from Leningrad – on August 11, 1959.
Today, the airport handles more than 150,000 passengers daily and provides more than a thousand aircraft movements every 24 hours as it expects to accommmodate a record 50 million passengers in 2019.
However, it is all a far cry from SVO's first full year of operations when just 270,000 passengers passed through its facilities, Airport World writes.
In 1961, SVO's Leningradsky Pavilion Terminal opened its 'Beryozka' (Birch) shop, the predecessor of modern duty-free, where many goods could be purchased for currency and rubles. Its offerings included a wide selection of predominantly imported goods not available in Russia.
In 1964, the Sheremetyevo-1 airport complex was opened, which included the landing pavilion, which received the unofficial name of 'Shot Glass' and for many years was the architectural dominant and symbol of SVO.
In 1967, the Trans-Siberian Airway through Sheremetyevo, equipped with radio facilities, was opened, the shortest route from Europe to China, Japan and Southeast Asia.
In 1980, the airport organised a reception of participants of the Summer Olympic Games, on the threshold of which a new international airport complex Sheremetyevo-2 with modern jetways (now Terminal F) was commissioned.
This terminal with numerous cafes and duty-free shops has become the hallmark of the airport, a window into the world for citizens of the USSR and a gateway to our country for millions of foreigners.
More recently, the 2018 FIFA World Cup provided SVO with the oppotunity to showcase its new Terminal B to the world.