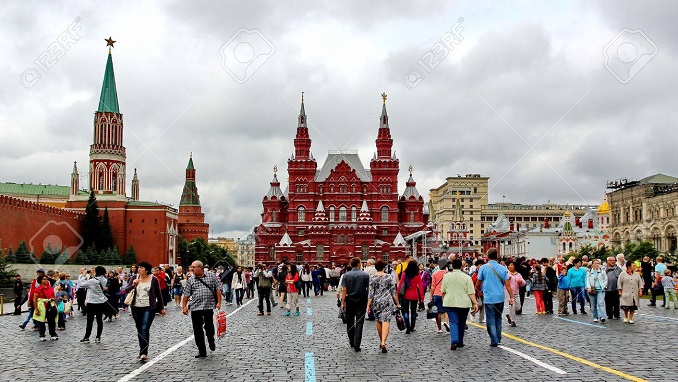 The number of tourists from the United States to Russia has steadily increased since relations between the two countries began to deteriorate in 2014, Izvestia reports citing data from Russia's Federal Security Agency (FSB).
Almost 1.4 million American citizens have visited Russia for tourist, business, and private purposes in the past five years, the newspaper wrote. In the first quarter of this year, nearly 9,000 U.S. visitors entered Russia, which is more than the same period in the previous four years.
Experts believe that if Moscow and Washington manage to normalize relations, the tourist flow will increase significantly. Currently, U.S. authorities continue to warn their citizens against traveling to Russia.
Traveling to the country for tourist purposes is the most attractive for Americans, FSB data shows. Over the past five years, the number of American travelers has increased by 40%. In 2014, 162,100 U.S. citizens visited Russia, and in 2018, that number rose to 227,700.
Official ties between Moscow and Washington differ from relations between ordinary citizens, according to Alexey Chepa, Deputy Chairman of the State Duma Committee on International Affairs.
"The majority of ordinary Americans and Russians do not have problems with each other. On the contrary, US citizens show a great interest in our country and enjoy visiting it, despite calls from the American authorities," the politician said.
"Tourist flow from the United States, as well as the number of private and business trips to Russia, will only increase if Moscow and Washington manage to normalize bilateral relations," says Alexander Domrin, Professor at the HSE Faculty of Law.
"The flow of tourists from the United States only rose against surging sanctions in the recent years. I am sure that this trend will continue," he said.