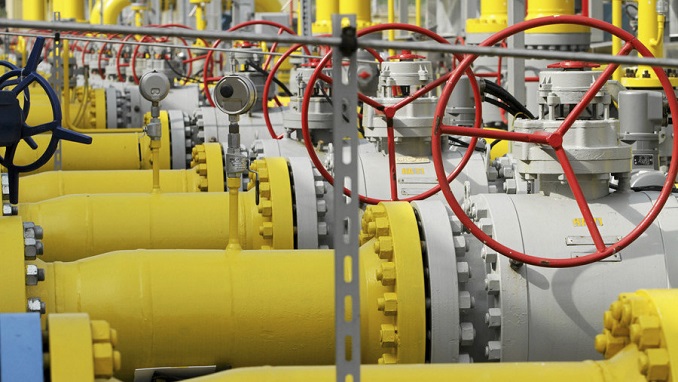 The United States needs to increase its natural gas exports to Europe to counter Russia's increasing energy dominance in the region, a top Trump administration official warned, according to the Oil & Gas Journal.
Europe is shifting away from coal and the U.S. fears new pipelines from Russia to Europe, like the controversial Nord Stream 2, could put the countries at the mercy of Gazprom, Russia's largest gas producer.
"Due to a lack of supply routes and insufficient pipeline buildout, Europe is also becoming more, not less, dependent on Russian natural gas," Steven Winberg, assistant secretary of fossil energy, said during a Senate hearing on Thursday.
"That does not have to be the case. Our nation is endowed with vast supplies of natural gas and production is growing rapidly," he added.
But some argue that allowing a mass exodus of natural gas out of the United States would push prices higher, slowing the manufacturing boom that the glut of gas has created.
U.S. gas production is 80 billion cubic feet per day and could increase to 110 billion cubic feet per day by 2040, according to the Energy Department. Many American companies are already building export facilities in the Gulf of Mexico.
Democratic Senаtor Maria Cantwell, a ranking member of the Energy and Natural Resources Committee, said exporting natural gas would raise energy prices for U.S. households the same way it did for Australia.
The Trump administration is considering sanctions to stop Russia's Nordstream 2 pipeline into Germany, U.S. Energy Secretary Rick Perry said. Perry met last week with Russian Energy Minister Alexander Novak.