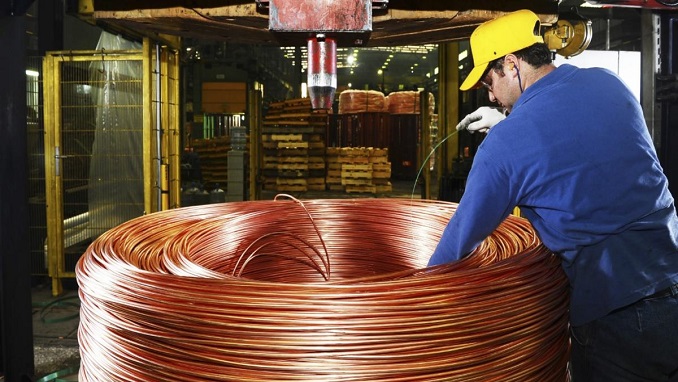 A project to start exploitation at Russia's biggest untapped copper deposit is underway, and a company owned by Russian billionaire Alisher Usmanov is in talks to raise $1.25 billion from Russian banks by the start of 2019, Financial One reports.
The company's chairman said the Baikal Mining Company wants to build a massive mining and metallurgical plant at Udokan, betting on a strong global appetite for the metal, which many expect to be in demand for use in electric vehicles.
"Russia's largest banks have expressed interest in our project," Baikal Mining Company Chairman Valery Kazikayev said, adding that the progress in talks had been especially good with one of them.
Large greenfield projects in Russia's energy and mining sector slowed after Russia was hit by Western sanctions four years ago, limiting the economy's access to foreign finance, but some of the bigger projects are now being revived with home-grown financing.
With total reserves of 26.7 million tonnes of copper, Udokan is one of the biggest untapped deposits in the world. However, it remained virgin since its discovery in 1949 due to lack of technology for its unique and difficult-to-extract ore.
Usmanov bought the right to develop Udokan for $500 million from the Russian government right before the 2008 financial crisis. It has taken 10 years for Baikal Mining Company to solve the technical challenges of the project.
An additional $330 million was spent on creating a new geological model for the deposit as it turned out that the Soviet estimate did not correspond with the real content of copper in Udokan's ore, Kazikayev said in an interview with Reuters.
Project finance is being sought from banks because the Baikal Mining Company needs $1.35 billion to build a plant able to mine 12 million tons of ore a year and produce 130,000 tons of copper from it. Kazikayev did not identify the banks the company was in discussions with.