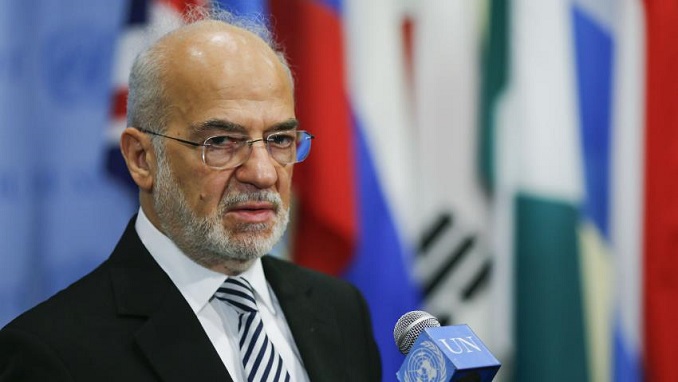 Iraq hopes to establish cooperation in the energy sector with Russia since the war-torn Middle Eastern country is "rebuilding after a long, drawn-out struggle against terrorism", Iraqi Foreign Minister Ibrahim al-Jaafari stated at a press conference on Wednesday.
Baghdad is open to business with any company interested in supporting the country, al-Jafari said in Moscow on Wednesday, answering a question about the activities of Russia's Rosneft in the region.
"We need assistance and are optimistic about cooperation with Russia in the energy sector. We are aware of the huge potential and experience that Russia has in this field," he noted, according to TASS news agency.
"We are not closing doors for any company, which wants to help us," he told a news conference, responding to a question about a report in Russian media that Igor Sechin, the head of oil giant Rosneft, may visit Iraq.
Rosneft has contracts in the region of Kurdistan where a controversial independence referendum has sparked tensions with Baghdad.
A meeting of the Russian-Iraqi intergovernmental commission co-chaired by Russian Deputy Prime Minister Dmitry Rogozin and Iraq's Foreign Minister Ibrahim al-Jaafari on Tuesday was followed by closed-door talks, which focused on supplies of advanced armament systems to Baghdad and settling the dispute around Rosneft, sources familiar with the negotiations told Kommersant.
Rosneft is an integrated oil company whose majority owner is the Government of Russia. It became Russia's leading extraction and refinement company after purchasing assets of former oil giant Yukos at state-run auctions.
In recent years, Rosneft has been expanding its business around the world. In October 2016, the Russian giant bought a 49% stake in Essar Oil of India, along with Russian investment fund United Capital, in a deal worth $13 billion.