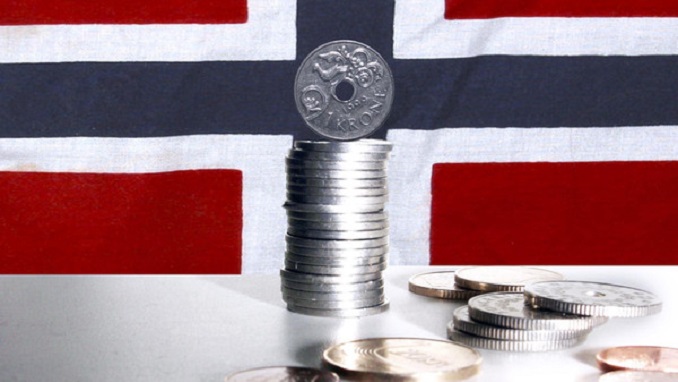 One of the world's biggest foreign funds, Norway's state Government Pension Fund Global (GPFG), with assets exceeding $1 trillion, has reported a record yield for last year, RBC business daily reports.
GPFG owns shares of 9,000 companies, and 52 of them were Russian firms as of January 2018. In 2017, the returns on its investment projects totaled 13.7% (equivalent to $131 billion), which is double that of 2016 (6.9%), the Fund said in its financials. The return on shares reached 19.4%, while debt investments came to 3.3%, and real estate projects hit 7.5%.
The cost of Russian shares' portfolio in dollars went slightly up last year from $2.69 billion to $2.77 billion, the paper says. In terms of quantity, the portfolio only added one asset as GPFG pulled capital out of six Russian companies (Cherkizovo, M.video, Unipro, Uralkali and the state-owned Rostelecom and Rosseti), but made seven new investments – in Bank Saint Petersburg, Rusagro, Globaltrans, developers Etalon and MirLand Development and retailers Obuv Rossii and Detsky Mir.
However, Russia's top lender Sberbank remains the biggest asset in the Fund's Russian portfolio, followed by Surgutneftegas and Gazprom. The cost of all of GPFG investments in Russian assets, including company shares and state bonds, surged from $4.9 billion to $5.02 billion.
"The fact that Norway's Government Pension Fund holds shares in some Russian companies demonstrates that it sees sanctions-related risks regarding those issuers," Finam's analyst Sergei Drozdov told RBC.
"The Fund withdrew from old Russian assets and transferred to new ones because it no longer sees growth prospects and turned to others, which they considered more investment-worthy," he added.
The head of the analytical department at the BK-Savings Sergei Suverov assumes that the Norwegian fund sees sanctions-related risks in state-owned companies, which has made it refocus on transparent private companies with growing business and a clear strategy.