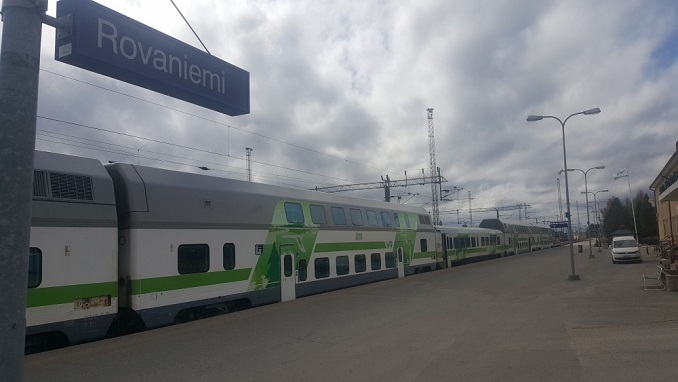 Decision-makers in Finland and Norway are speeding up talks on a so-called Arctic Corridor, EUobserver reports.
If the project, spurred by China's massive Belt and Road Initiative, materializes, it will be the shortest, most direct route for goods between Asia and Europe ever. Cargo ships from Asia will off-load in Kirkenes or elsewhere in northern Norway on the shores of the Arctic Ocean, saving thousands of nautical miles as compared to the route through the Suez Canal.
The ships would pick up European exports while goods from Asia would travel on rail through Finland, through a tunnel to Estonia and from there reach central Europe in record time, the project plans say.
Two vital and so far lacking components – some 500km of rails from Norway to Finland's existing rails and a tunnel from Finland to Estonia – have frightened planners so far, but new prospects of Chinese funding are providing fresh impetus.
"We will publish a first feasibility study of the rail-link to the Arctic Ocean within a few days", Risto Murto, deputy director-general in the Networks Department of the Finnish ministry of transport and communications told EUobserver.
"When we think of the new corridors to China, we are in the middle between Europe and Asia. Finland is not an island anymore. We look at our geopolitical position in a whole new way."
Finland already considers itself Europe's air traffic gateway to China and Asia. Helsinki Airport is closer to China than any other in the EU with only seven and a half hours flying time to Beijing. The number of passengers flying from Helsinki to China grew 16 percent from 2016 to 2017.
The proposed Arctic Corridor will further link Finland to China as will a proposed new high-speed broadband cable from Finland to Asia through the Arctic Ocean.
Cinia, a Finnish IT-company 77.5 percent owned by the state, is heading efforts to establish the cable with Chinese and other foreign funding and the government in Helsinki is actively promoting the project.