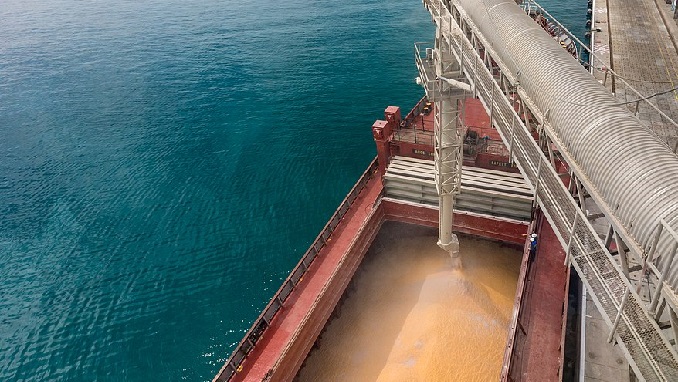 Chinese agriculture giant Cofco International had walked away from a deal to buy a stake in Russia's sprawling Novorossiysk grain export terminal, the hub's operator said on Wednesday, according to Reuters.
Cofco walked away from its bid to buy a 25% stake in the KSK grain terminal, owner Deloports told the news agency.
Sources close to the deal said Cofco's management were unhappy with operational terms of the deal, adding that – although it is on hold – it was still possible a resolution could be found.
A spokesperson for Deloports confirmed negotiations between the two parties had been terminated. Cofco declined to comment.
Separate trade rumors circled on Wednesday that the deal had been scotched by Russian regulators as much as a fortnight ago.
"The Russian government didn't want Chinese control of such an asset," a trade source said on Wednesday.
KSK, which is 75% owned by Deloports and 25% by U.S. agribusiness major Cargill, has an annual grain handling capacity of approximately 3.5 million metric tons (mt) – about a quarter of the wider Novorossiysk port's capacity.
As recently as June this year, Cofco was signaling its interest in acquiring a 25% stake in KSK from Deloports, with the trader looking to secure a foothold in a key logistical hub for the global grain trade. The move comes at a time of uncertainty for foreign companies operating in Russia's agribusiness, with state-owned bank VTB increasing its control over the industry after prices rocketed in the domestic market last year.
VTB's 2019 buying spree has seen it hoovering up trading, logistics and port assets, with companies connected to the bank dominating grain export line ups since the start of the marketing year.
Russia is the world's biggest wheat exporter and is expected to sell 34 million mt on the international market this year, according to USDA forecasts.