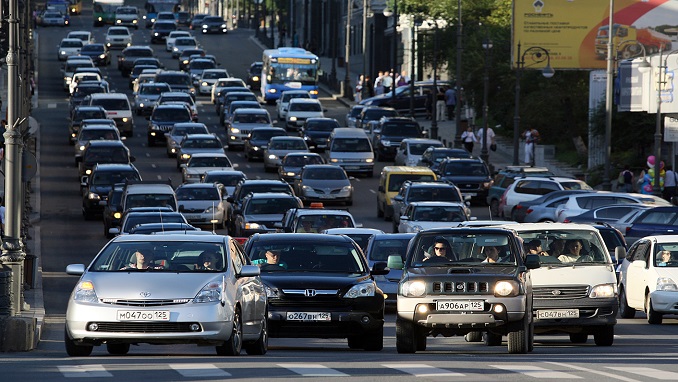 Russia's oldest car company GAZ is reported to have said that it may have to cease vehicle assembly in Russia in June because of recently imposed U.S. sanctions, Automotive Logistics reports. The Washington measures have blocked the import of automotive components from the U.S., Germany and the Czech Republic.
Since the United States announced its intention to apply sanctions to seven Russian businessmen including Gaz Group owner, Oleg Deripaska, last month, production and export operations have been in doubt, the report says.
Last week, several sources close to Gaz Group told Reuters the sanctions only officially prohibited U.S. citizens and U.S.-based companies from trading with GAZ. In practice, they could affect all foreign currency transactions and all contacts with partners connected to the U.S., as well as Volkswagen and Skoda production.
Russian analysts have suggested GAZ is dependent on imported components. According to Vladimir Bespalov, senior analyst at Russian think tank VTB-capital, in early 2018, currency fluctuations posed serious risks to the carmaker as it was reliant on such imports.
GAZ Group has been assembling some of its vans using engines imported from the Chinese plant of U.S.-based components manufacturer, Cummins. It has also purchased transmissions for some of its vehicles from American-based Allison Transmission. Both lines of supply will now be curtailed.
Most of the components GAZ imports are purchased in Europe but even these could now be in jeopardy because of secondary sanctions imposed by the U.S. government.
Russian newspaper Vedomosti, citing several analysts, said the threat of secondary sanctions could lead to the complete isolation of companies falling under recent U.S. sanctions, as they would be restricted to business only within Russia.
Anna Bradshaw, a lawyer at Peters & Peters Solicitors, said that according to the Countering America's Adversaries Through Sanctions Act, even non-U.S. residents could be subject to such secondary sanctions for having "substantial business" with GAZ Group.