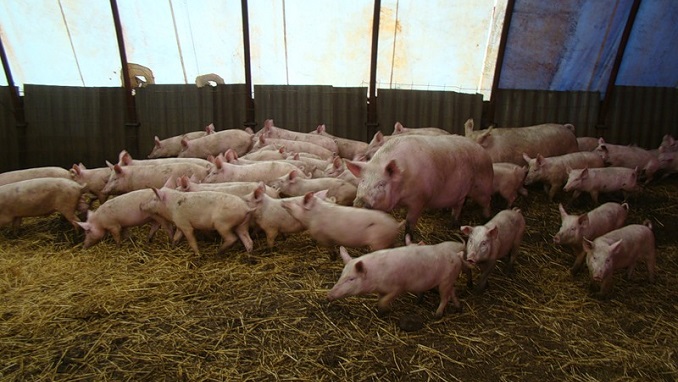 The Bank of Russia has noted the growing demand for pork in China as an important factor that affects the development of Russian pig farming, Meatinfo.ru reported.
"The output of livestock products (primarily pig breeding) continues to grow, especially in the face of increased demand from China," the central bank said in a recent report.
Negotiations on opening the Chinese market for Russian pork have been going on for several years, with Agriculture Minister Dmitry Patrushev calling the talks "pretty hard". The minister expects that the parties will resolve all issues related to supplies in a certain time. 
"Russia believes that China will begin to purchase a large amount of pork," Patrushev said.
Meanwhile, negotiations on the supply of Russian poultry meat and dairy products to China were successfully completed.
In late November, Russia received the right to supply pork to Vietnam, which, along with China, is a major consumer of this type of meat in the world.
Meanwhile, the CEO of Cherkizovo Group, the largest meat producer in Russia, said his company began shipping poultry products to China last month, and is now looking forward to selling pork and soybeans there. 
Sergey Mikhailov told the South China Morning Post in an interview published Thursday that as a starting point, Cherkizovo expected to ship around 1,000 to 1,500 tons of poultry products, mostly chicken feet, wings and drumsticks, to the Chinese market next month, quickly rising to 2,000 to 3,000 tons per month.