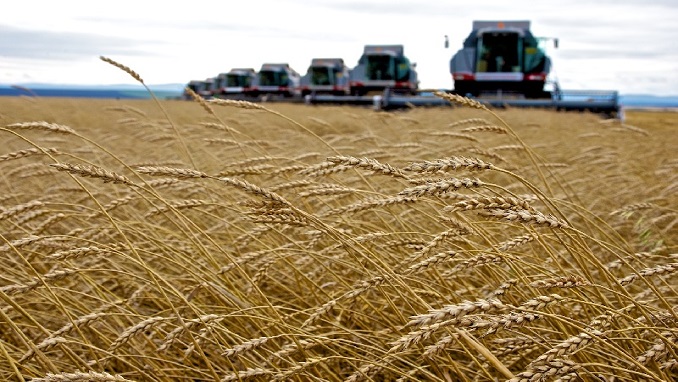 The Russian government sees no reason, for now, to introduce an export duty on wheat and is not considering one, the country's agriculture minister Dmitry Patrushev was quoted as saying by Interfax news agency on Tuesday.
Speculation mounted among traders that Russia could consider grain export curbs once exports reach 30 million tonnes in the 2018/19 marketing season, after a meeting at the agriculture ministry on Friday. The ministry denied export limits were discussed, according to Reuters.
"So far there is no basis for the introduction of a grain export duty. The current price is not extraordinary," Patrushev told reporters in Russia's central city of Vladimir. "I'll repeat it again, the introduction of grain export duty is not planned for now."
Russia is the world's biggest wheat exporter. Speculation about its potential export limits pushed global wheat prices sharply higher last week, adding to worries about tightening global supplies after lower crops in several producing regions.
On Monday, traders said Russian exporters may step up grain shipments in the next few months in anticipation that the government could put curbs on exports sometime after December.
Earlier on Tuesday, the agriculture ministry said it had upgraded its forecast for the country's 2018 grain crop to 100-105 million tons from a previously expected 100 million tons. That would be lower than a record harvest of 135 million tons of grain in 2017, but still large compared with the average of recent years.
"Despite unfavorable weather conditions, the crop will be higher than the average level of the last ten years," Patrushev said in a statement. "We currently expect the crop at up to 105 million tons. Such a result would allow the country to fully cover its needs in grain and also to send a significant amount of grains for export," he added.
The agriculture ministry sees Russia's wheat exports totaling 35 million tons in the 2018/19 season.