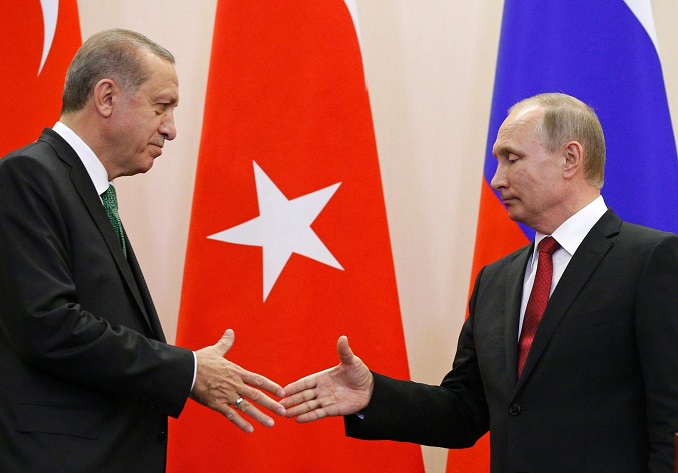 Turkey said on Tuesday it will receive the first S-400 missiles from Russia in 2019, a year earlier than previously announced, NTV reported citing Interfax news agency.
"The contract on the S-400 to Turkey is being executed within the agreed timeline," said Alexander Mikheyev, chief of Rosoboronexport, Russia's state weapons exporter.
"In 2019, we will begin to fulfill this contract," he added.
The move, spurred by recent U.S.-imposed sanctions on Turkey, comes amid a growing rift between Ankara and its NATO allies in the West. The United States opposes the $2.5 billion deal in which Turkey looks to secure its airspace with the modern Russian missile system and has threatened Ankara with separate measures if the deal goes through.
Earlier this month, Washington imposed sanctions against Turkey in an effort to affect the release of a U.S. pastor allegedly linked to plotters of the country's failed 2016 military coup. The measures, along with Washington's threats of further sanctions have played a role in sending Turkey's economy into a tailspin.
Last year, the chief executive of S-400 manufacturer Rostec said the missile system deliveries would start in 2020.
Rosoboronexport also said it would switch to using local currencies in deals with foreign trade partners instead of using the U.S. dollar.
Turkey will be the first NATO member state to acquire the advanced Russian surface-to-air missile system in a deal worth $2.5bn, Rostec's Sergei Chemezov told Russian newspaper Kommersant in December.
The S-400 system, incompatible with NATO systems, is touted as being able to engage aerial targets within a 400km range.