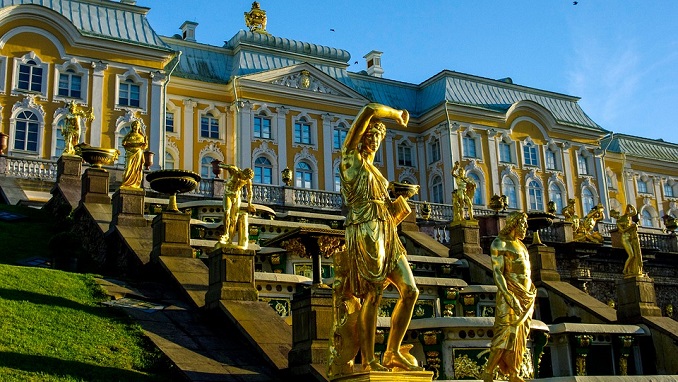 If you have a green thumb, love the creativity of design, and adore working outside in the fresh air, you might already have considered a career in landscape gardening. It's a wonderful job that allows you to spend more time with nature, and by the end of it, you can step back and admire your hard work and creativity. You get to work with an assortment of people, both your clients and your team, which means it'll never be a dull day. If this sounds good to you and you already have some experience, below are some tips on how you can branch out and become a self-employed landscape gardener.
Business Plan
The first thing you need to do if you're going to become self-employed is come up with a good plan. Whether you're going to be a sole trader or a limited company, writing a strong business plan will help you map out the next few years of your career. A business plan should include your branding, cash-flow forecasts, marketing ideas, how much your overheads will be, how much you're going to charge clients, what services you're going to provide, etc. If you're going to apply for a business loan to help get you started, you will need to present your finished business plan to your bank or investor for their consideration.
Get the Right Tools
Gardening requires a lot of special tools to get certain jobs are done, such as pruning shears, secateurs, gardening forks, trowels, hoes, wheelbarrows, rakes, etc. If you're going to set yourself up as an independent landscape gardener, you will need to make sure you have all the relevant equipment for your job. You might be able to hire certain things from suppliers, but buying the majority of your tools yourself is better as this will be a long-term investment. You should also get a van/truck to use for business purposes, as they will be able to transport your equipment and other supplies easier; just remember to insure it as a business vehicle.
Connect with Suppliers
Whatever the business, it's always smart to connect with local suppliers so you can deliver your services and products to your customers. As a landscape gardener, being able to buy things in bulk at good prices with your local gardening centers and DIY stores will be very beneficial. You might also want to contact local lumberyards that can provide mulch, topsoil, and wood that could be used in your designs.
Get Insurance
As well as a solid business plan, every business also needs the right insurance in place before they begin trading. Ask an insurance advisor about the specific cover you might need, as landscape gardening is quite a unique business operation. You'll need to make sure you're covered for working on both public and private property, that your equipment is protected from theft and damage, and getting professional liability is a must for any business or sole trader.
While there are more things you will need to do to make it a successful landscape gardening company, these are a few of the basics you'll need to check off your list to help you get started.