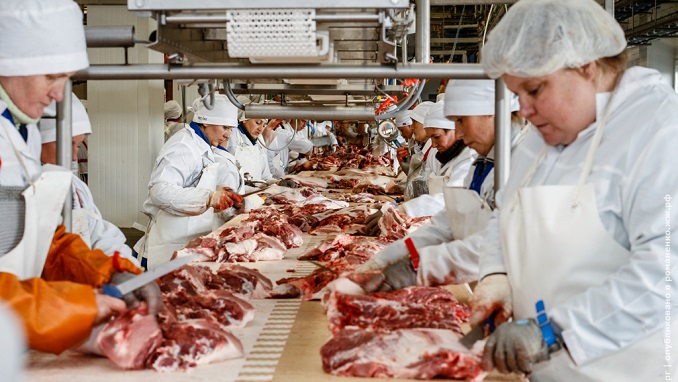 Italy-based agri-food business Veronesi Group has recently invested 11 million euro ($12.2 million) to launch what it calls a "cross-border" chain with Russia for the production of turkey meat, ESM Magazine reported. 
Located in the province of Verona, the company has partnered in a joint venture with Finest, an Italian financial firm that helps businesses from the country internationally.
The pilot project allows Veronesi "to enter one of the fastest-growing markets and to consolidate the internationalization process that has already led it over the years to export to more than 70 countries in Europe and worldwide," it said in a statement.
Veronesi operates across the agri-food chain from animal feed to livestock breeding, processing and distribution of cold-cut meats. As well as its namesake branded products, it produces poultry, rabbit, pork, beef, processed meat products and eggs under the AIA brand. It also supplies charcuterie under its Negroni line.
The company has 23 manufacturing facilities in Italy, and exports around 16% of its production. Veronesi employs more than 8,000 people and posted revenues of almost $3.4 billion in 2018.
Veronesi said it has set up its first overseas production plant for the project located in the Belgorod district, south of the capital of Moscow, to "implement the entire cycle of the turkey meat supply chain in Russia". 
"Thanks to the pilot project, the Veronesi Group will create an integrated supply chain that includes some farms, the processing site, the distribution and marketing of fresh meat," it said, adding that all of the meat produced in Russia will be destined for the local market.
"At the heart of this project is our group's interest in exploring new markets, such as Russia, where the consumption of white meat is growing and we believe it can develop significantly in the coming years. This is for us the first integrated chain that we produce across the border and that will allow us, at least in the first phase, to offer Russian consumers a very fresh product, one of the distinctive features of our company," said Luigi Fasoli, Veronesi Group's CEO.  
Finest, as the technical and financial partner, holds a 22% stake in the venture.