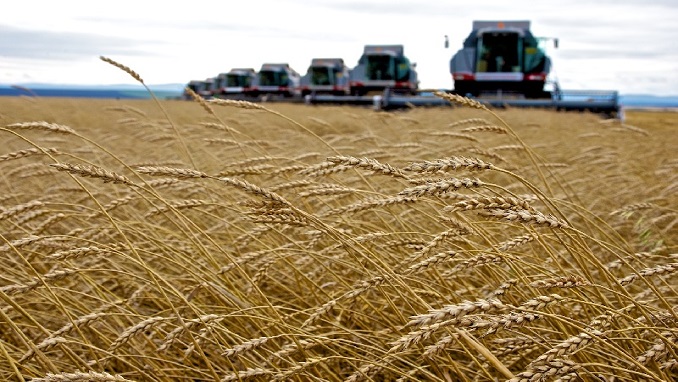 Leading Russian agricultural consulting firms SovEcon and IKAR have slashed their estimates for the country's 2018 grain harvest due to cold wet conditions in the key spring wheat regions of Siberia and the Urals, Fomag reported.
The favorable weather brought Russia a record grains harvest of 135 million tonnes in 2017. The country is one of the world's largest wheat exporters and is also an important producer of barley and corn.
SovEcon said over the weekend that it had downgraded its forecast for the 2018 grain crop to 119.6 million tonnes from 126.2 million tonnes previously. The consultancy cut its outlook for wheat output by 3.9 million tonnes to 73.1 million tonnes.
IKAR said on Friday it had reduced its forecast for grain production to 114.7 million tonnes from 117 million tonnes previously. Its estimate for the wheat harvest was trimmed by 2 million tonnes to 71.5 million tonnes.
Despite this year's poorer harvest outlook, Russia will have large stocks left from last season's bumper crop once the 2018/19 marketing year starts on July 1.
The carry-over stocks will help Moscow keep exports high even if the 2018 crop is smaller, the agriculture ministry has said.
Russia usually exports grain to customers in Africa and the Middle East from farming regions around the Black Sea and the Azov Sea, far from Siberia and the Urals.
However, the two regions currently affected by chilly, rainy weather account for about 60 percent of Russia's spring wheat crop, which totaled 24 million tonnes in 2017, SovEcon said in a note.
And while they are not crucial for overall exports from Russia, they are important for balancing supply and demand.