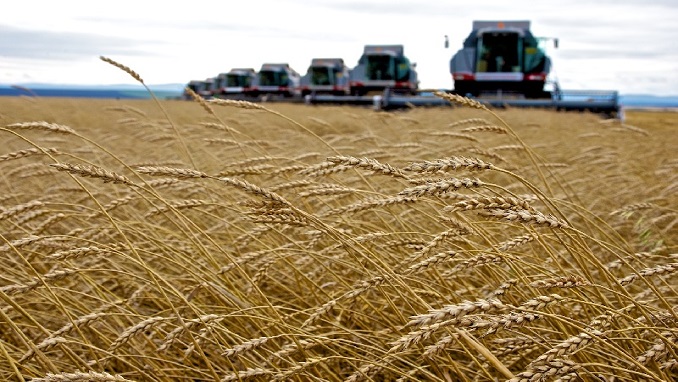 Russia's Ministry of Agriculture has proposed an extension to the country's zero duty policy on wheat export, TASS news agency reports.
According to a draft resolution of the Russian government, the ministry noted that the expected crop in Russia in 2019 to the amount of 118 million tons will fully ensure domestic consumption and create good prerequisites for export.
"The development of the draft resolution is aimed at maintaining a stable situation on the domestic grain market," the ministry said in a notification about the start of the preparation of a draft of the relevant resolution of the Cabinet.
The current federal regulations on wheat exports from Russia went into force on July 1, 2015. The government said the reason for this was the growing activity of exporters, who increased the sale of grain in foreign markets for currency and sought, therefore, to benefit from a sharp fall in the ruble. Its size has changed several times.
The zero duty was introduced on September 23, 2016 and should have been valid until July 1, 2018. Russian Prime Minister Dmitry Medvedev on June 29, 2018 decided to extend the validity of the zero rate of export customs duty on wheat until July 1, 2019.