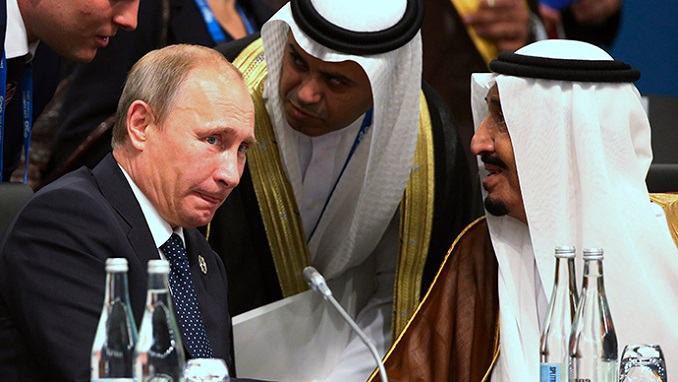 A U.S. decision to end waivers on Iranian oil supply, along with Russia's lukewarm reception of the idea of extending a global pact with OPEC on oil supply, are making the future of the agreement unclear, Vesti Finance writes.
The current deal from December between OPEC member states and key non-Opec producers including Russia runs for six months until the end of June 2019. Under the pact, they agreed to reduce their total oil production by 1.2 million bpd to support oil prices and to consider extending it through the second half of the year if necessary.
OPEC countries account for two-thirds of the cuts, while Russia agreed to reduce production by 228,000bl/d from its October 2018 level. However, in March, energy minister Alexander Novak said Russia had only achieved a cut of 140,000bl/d, raising doubts over whether it would make the full reduction.
"Will OPEC collapse, as predicted by Iran? Saudi Arabia will still have a decisive vote, but the goals of preserving the unity of the cartel, while striving not to quarrel with the United States, are still difficult to achieve. Saudi Arabia has the ability to stabilize the total volume of OPEC supplies, despite the drop in supplies from Iran and Venezuela. Nevertheless, the impact of OPEC on the global market may significantly decrease if the organization does not adhere to a balanced and independent position," says Anna Lakeychuk, senior analyst at ITI Capital.
Russia may still choose to further back  OPEC+ cuts if only to provide a united front with Saudi Arabia and others in the face of competition from U.S. oil exports. However, Washington's decision to end Iran oil waivers in early May that had allowed China, India, Japan, South Korea and others to buy Iranian oil, despite U.S. sanctions, may test the resilience of all OPEC+ members, including Saudi Arabia.
Ending the waivers will further remove Iranian supply from the market and boost demand for oil from elsewhere. Indeed, part of the rationale for the OPEC+ agreement was to counteract the impact of greater than expected Iranian oil supply resulting from the U.S. waivers.
Responding to the U.S. end to waivers, Saudi energy minister Khalid Al Falih said in late April that, while Saudi Arabia would not allow the oil market to become unbalanced, it would not necessarily seek to boost supply immediately. With both Russia and Saudi Arabia mulling whether curtailing supply over coming months will be necessary, an OPEC+ pact extension looks far from a sure thing, Vesti Finance writes.